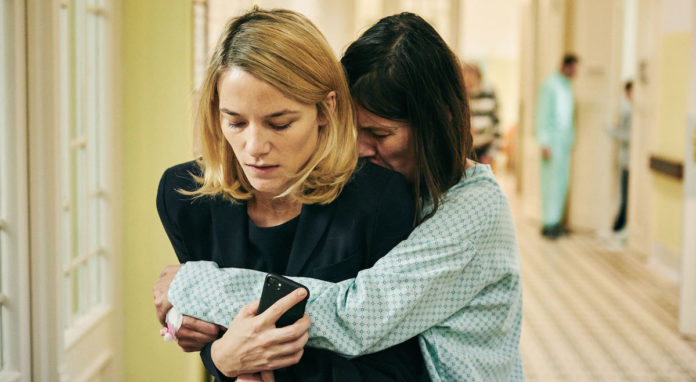 19.03.2019 – 24.03.2019; Graz
The film program of this year's DIAGONALE in Graz unmasks the interplay between performance-ethos, populism and social decay.
The festival trailer of the DIAGONALE 2019 in Graz, directed by Johann Lurf, makes it very clear which attitude underlies the program of the festival. The image of a wheel turning faster and faster on a wet road, is interrupted by fl ash-inserts: "constructed threat", "baiting", "winning elections", "distracting from the essential", "more baiting", "more social coldness", "more social conflicts", "winning more elections "," nationalism is poison for society ".
Each film screening at this year's festival will be introduced by this trailer.
DIAGONALEs directors Sebastian Höglinger and Peter Schernhuber, whose contracts were extended for 3 years, have put together a festival program that puts it´s fi nger on the pain points of the present.
The opening film "Der Boden unter den Füßen" by Marie Kreutzer makes clear, which social erosion processes are triggered by the primacy of the performance ideal in our contemporary societies. The successful management consultant Lola (Valerie Pachner) is torn from her rushed and on self- and profi t-optimization trimmed life by the suicide attempt of her sister Conny (Pia Hierzegger). The film draws a subtle cinematic analysis about the illusionary neo-liberal promises of happiness which are probably never redeemable, since they are eating up the space for real interpersonal encounters.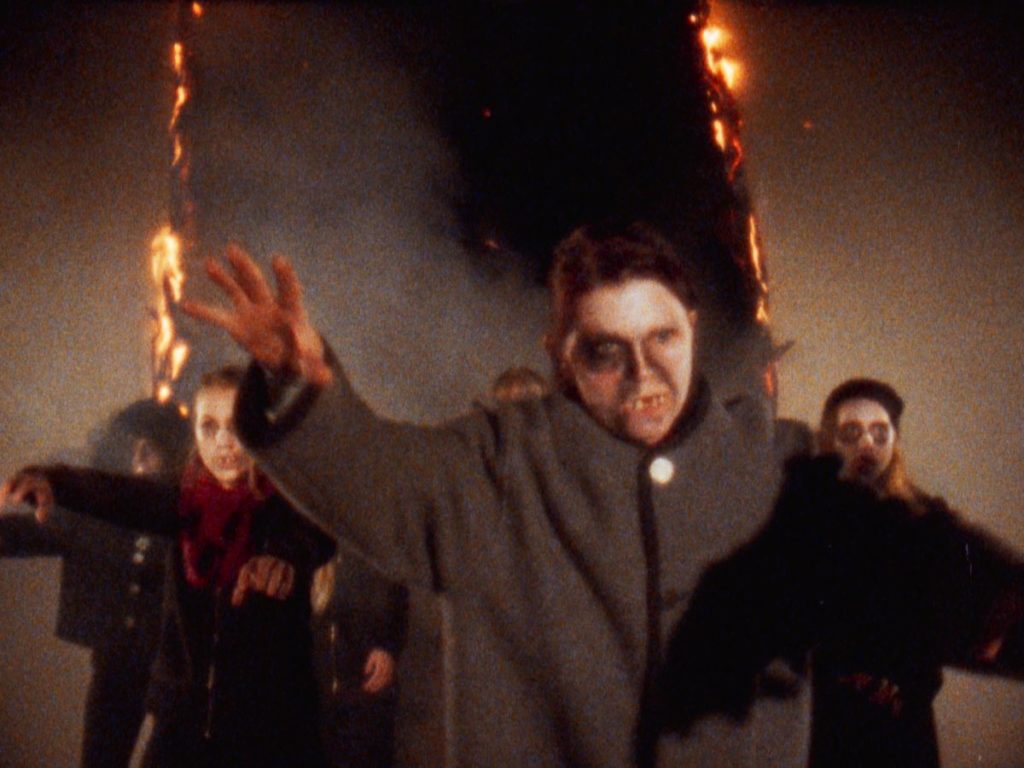 The cinematic adaptation of Elfriede Jelinek's "Die Kinder der Toten" is a trashy splatter horror fairy tale. A settlement of Jelinek with Austria's post-Nazi heritage. The experimental movie was fi lmed as part of a project of the same name in the context of "steirischer herbst" festival with the ensemble of the "Nature Theater of Oklahoma" in Eastern and Upper Styria and also reveals mechanisms, how right-nationalist ideas can continue to exist in reality-distant society bubbles over generations.
The documentary "Inland" by Ulli Gladik analyzes the interplay between Austrias
election campaigns from 2017 and ordinary citizens who were socialized in the so called social-democratic "Red Vienna". The film provides intimate insights into the gradual shifts in political worldviews, in which social- democratic core values such as solidarity have been ousted by dull hate slogans such as the demand for "a civil uprising against foreigners".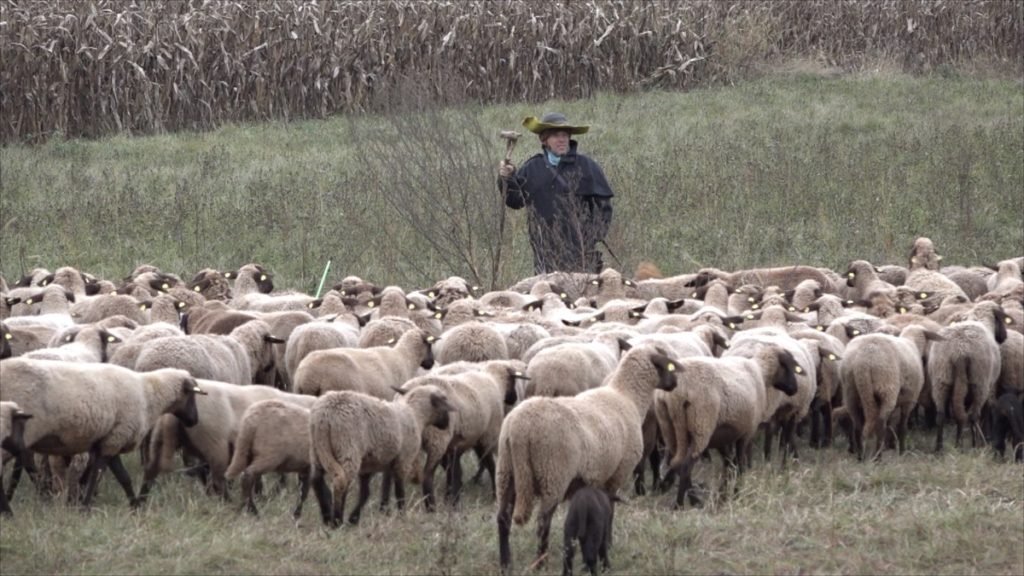 In the documentary "Refugee Lullaby" Ronit Kertsner tells the story of Hans Breuer, the last nomadic shepherd in Austria. With his flock of sheep he regularly visits the Austro-Hungarian border region and every now and then runs into refugees, whom he pays his attendive care and help, wherever he can.The film is a homage to a person, whose life plan is dedicated to nothing more than a caring and solidary togetherness.
The DIAGONALE 2019 invites you to watch the political present closely, in which humanity has become a fleeting asset.
Diagonale'19
19.03.2019-24.03.2019
various locations
Graz
www.diagonale.at