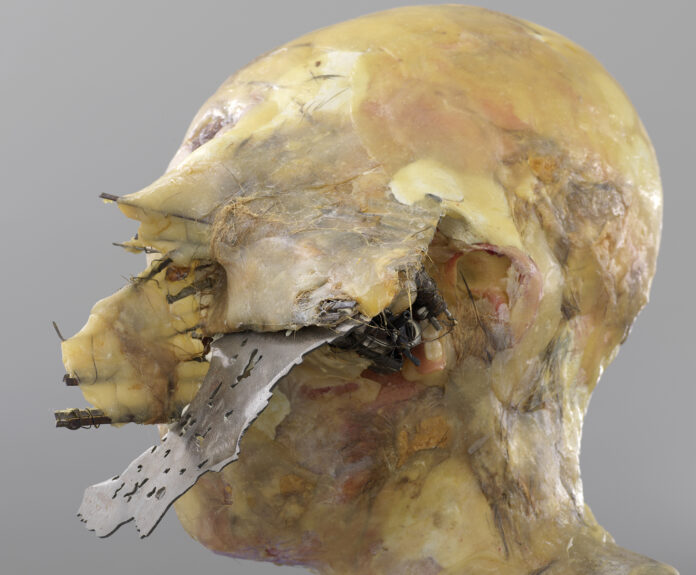 3.6. – 10.9.2023
The exhibition Бољи живоt (Bolji život, in English: A better life) is the first presentation of TARWUK in German-speaking countries and was created in response to the spacious architecture of the HALLE FÜR KUNST Steiermark.
TARWUK are Bruno Pogačnik Tremow and Ivana Vukšić, who live and work in New York. Both were born in Yugoslavia and experienced the war in the early 1990s and the subsequent disintegration of a social order.
The works of TARWUK are characterized by a complex aesthetic. At the same time, her sculptures and objects in particular have dystopian-futuristic traits.
While the objects and sculptures, which often model disfigured human bodies, look like archaeological relics or totems, they at the same time display traits of inhuman science fiction-like man-machines.
The duo have been working together since 2014, creating sculptures, paintings, drawings, performances, films and installations that inform their multidisciplinary practice.
The exhibition was curated by Cathrin Mayer.
TARWUK – Бољи живоt
3.6. – 10.9.2023
HALLE FÜR KUNST Steiermark
Burgring 2, Graz
halle-fuer-kunst.at