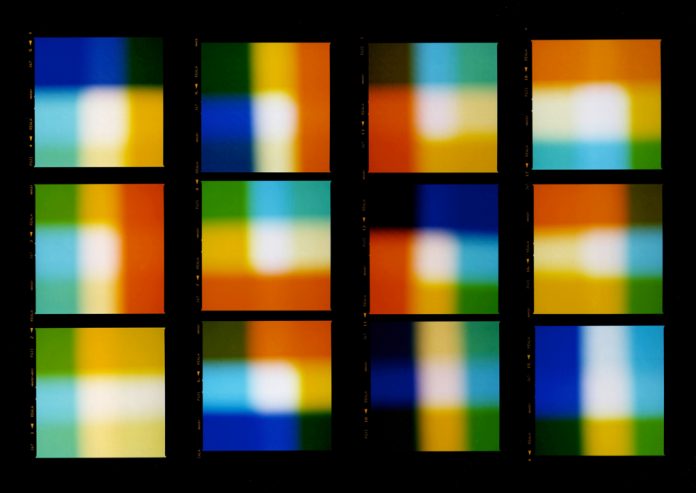 18.05. – 27.08.2017; Landesgalerie Linz.
The Bauhaus-Movement has also left its mark in Upper Austria. An exhibition at the Landesgalerie Linz examines its impact.
From its very beginning, the claim of the Bauhaus-movement has been artistically as well as socio-politically framed and designed to have an international impact. Curator Inga Kleinknecht investigates in her exhibition Bauhaus-Relations Upper Austria the effects and discussions of the Bauhaus in Upper Austria. Bauhaus-scholars such as Rudolf Baschant, Hans Joachim Breustedt or Franz Oehner worked within the Upper Austrian art scene.
According to Inga Kleinknecht, the exhibition is also about a critical analysis of the Bauhaus-movement whose partly ideological positions have been subjected to critical discourse within the past few decades.
Artist Anna Artaker, for instance, studies in the exhibition the role of women in this mainly male-dominated training- and birthplace of modernism and abstraction on the basis of Bauhaus-photographs.
Many of the design objects that are associated with the Bauhaus have become classics such as the Wassily Chair by Marcel Breuer or also Walter Gropius' design of a door handle. The latter is taken by Upper Austrian artist Alfred Grubbauer as a starting point for an installation which approaches the object with the help of the cinematic means of a comic.
But not only stilistic references in product design are still apparent, also the ideas of the Bauhaus, which was founded in 1919 by Gropius in Weimar and closed in 1933 in Berlin under pressure from National Socialists, have had a lasting effect to the present day.
Even today, Kleinknecht sees a strong impact of the Bauhaus-ideas on art education in schools and art schools. After the re-establishment of the Art School of Linz at the end of the 1940s, the concept of the German artist association played an important role in the discussions on teaching methods. Because the fundamental principles of the Bauhaus-concept, for instance the joint creation across different disciplines, the training of teachers (Bauhaus-masters as well as students) following the example set by the Bauhaus, still serve as models.
After the dissolution of the Bauhaus in 1933, teachers and students have spread the Bauhaus– style all over the world. Even in Upper Austria their impact is noticeable. Most of all, the impact of Herbert Bayer who is internationally known as one of the most important modernists due to his works. A fountain sculpture of the artist can be found at the Donaupark Linz. He was skilled at almost all expressions of visual arts and drawing, painting, print graphics to photography. The latter was brought to his attention by his wife Irene Hecht-Bayer who was one of the few female Bauhaus-artists.
INFO
Bauhaus-Beziehungen Oberösterreich
18.05. – 27.08.2017
Landesgalerie Linz

"Herbert Bayer – Sepp Maltan:
Italienische Reise"
18.05. – 27.08.2017
Landesgalerie Linz

"particles"
Inge Gappmaier
Choreografie zur Ausstellung
in Kooperation mit dem
tanzhafenFESTIVAL Linz
28.05.2017, 14.00
Festsaal, Landesgalerie Linz

www.landesmuseum.at