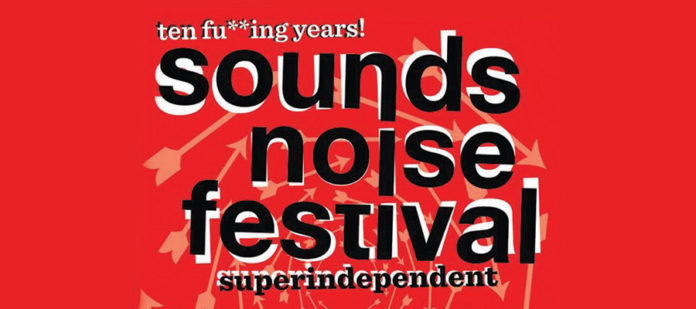 15.09 – 16.09.2017; Dornbirn.
Soundsnoise Festival – ten fu**ing years.
Soundsnoise Festival is back and once again presents some of the most extraordinary and exciting live music projects: The festival will open with a dynamic and emotional performance by Austrian band Pettersson and their mix of screamo, hardcore and post-rock music. Soundsnoise's triumphant closing act will be a show by the German chaotic cult band "Die goldenen Zitronen". Highly recommended for curious and open spectators of all ages!

Soundsnoise Festival – ten fu**ing years!
15.09 – 16.09.2017
Spielboden Dornbirn
Färbergasse 15
6850 Dornbirn
www.spielboden.at