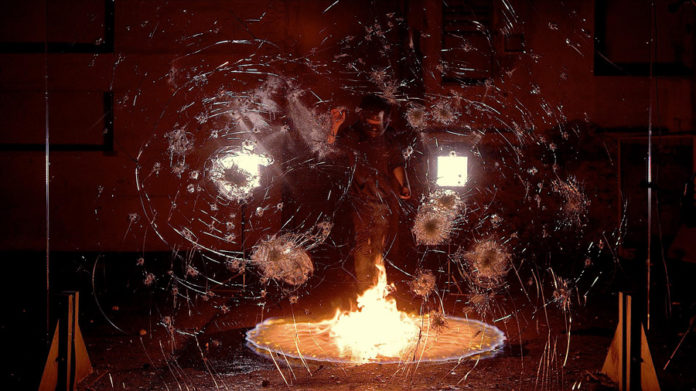 29.05. – 04.06.2018; Vienna.
"We need to disagree". VIS cuts the necessities of the time to the point.
Cutting to the chase: This is the true art of short films. It's all about engaging the audience straight away. This year's Vienna Short Festival focuses on political debate and conscious resistance. The festival's title puts these ideas into a nutshell: "We need to disagree."
Artistic director Daniel Ebner and his team get to the heart of present day issues: "We disagree permanently: about how our society should be shaped, about the relationship between liberty and security, about degrees of solidarity and individuality. Current political debates are dominated by polarisation and partisanship instead of discussion and commitment. 50 years have passed since the fights about personal liberty and freedom of expression in 1968. Now it seems that we have exchanged our social standards and values for populism and for social media's filter bubbles. But we have to disagree, we have to debate: To listen, first, and then to pause, to reflect and then to speak – and at the same time we have to hold up the end of progressive achievements".
This year's Vienna Shorts Festival aims to create the perfect framework for these goals, a framework that manages to provide enough room for socio-political debates alongside the films. At the festival's heart there is a competition whose winners are able to qualify for the selection list for the Oscar nomination.
Additionally, the series SPOTLIGHTS allows individual filmmakers to step into the limelight on a special stage.
As part of the EXPANDED programme artists experiment with different forms of film screening, which go beyond the ordinary setting of the screen and cinema auditorium.
The VIS INDUSTRY programme, on the other hand, gives professional filmmakers room for meaningful exchange.
Another part of this year's festival is the exhibition "shaping democracy" at Museums-
quartier, which Vienna Shorts Festival has developed together with quartier21. Curated by Doris Bauer and Daniel Ebner, this exhibition can be described as a participatory stroll through the history of the Republic of Austria. It includes the essential basics of our country's history and focuses especially on paradoxes, that is, on situations in which our self-perception and the perception of others differed or still differ. The audio-visual exhibition invites the audience to decide for themselves which films they want to base their image of Austria on. This is not only a clever move, but also a necessary one, which shows that democracies always require
people's active participation.
VIS Vienna Shorts
29.05. – 04.06.2018
Various locations
Vienna
www.viennashorts.com