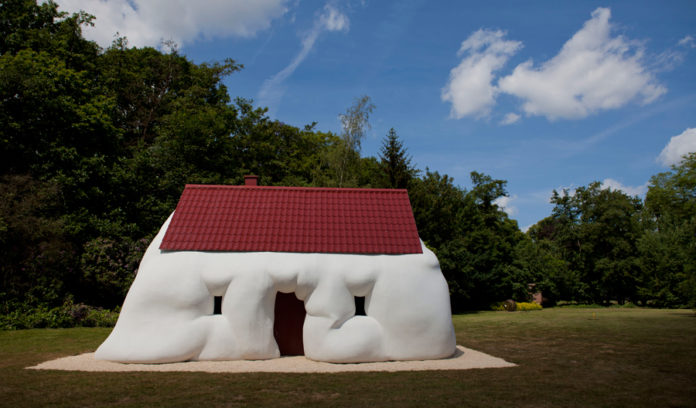 24.03. – 31.10.2018; Graz.
Art under the open sky in the Austrian Sculpture Park.
Curator Elisabeth Fiedler and her team will once again be offering a comprehensive and worth experiening art program in the 2018 sculpture park season. One of the highlights of the season is the Spring Celebrations 2018 with the presentation of the new Artists in Residence project, which is being developed by Brigitte Kowanz and her students of trans-media art at the University for Applied Art in Vienna.
The intention of the park, founded in 2003, is to show contemporary Austrian sculpture in an international context as well as the mutual relationship between nature, art and man.The park provides a platform to open the dialogue horizon with contemporary sculpture and to better understand their language. The result is a correlation between sculpture and nature that tells a story over time and changes constantly. The vocabulary of contemporary sculpture ranges from abstract sculpture to everyday objects, from anthropomorphic figurations to utilitarian objects and is intended to make statements about art, but also about society, its conflicts and dreams, and create spaces for encounters.
Austrian Sculpture Park
Thalerhofstraße 85
8141 Premstätten
24.03. – 31.10.2018
www.skulpturenpark.at