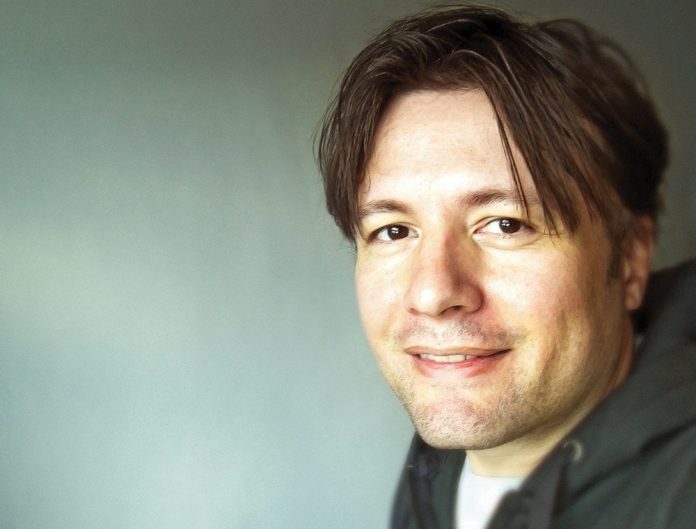 Character design – The Paperwalker, or the fantastical journey of "John Starduck"
The fantastical journey into space of the duck "John Starduck" is just one of the cartoon and animation film stories in which the appearance and personality of the figures has been created by Graz-based character designer Florian Satzinger. In his blog, "Paperwalker", he also divulges the various idiosynchrasies of his loveable characters.

The character designer Florian Satzinger has already worked for Walt Disney and Warner Bros – and with the quacking astronaut John Starduck has created a screen star. Satzinger, who was born in Graz, initially worked as an illustrator. It was during this time that he realised he had a talent for constantly thinking up something new, re-drawing and re-interpreting figures. This is an ideal quality for work in a film studio, which revolves around redeveloping existing figures or creating new ones. Satzinger then completed a cartoon film study programme in Vancouver, Canada, before founding the Satzinger & Hardenberg label with Nils Homann Hardenberg in 1995. In 2009, Satzinger won the Nemoland Award for Character Design in Florence.
From Walt Disney to Red Bull
The clients who have faith in Satzinger's creativity include Walt Disney and Warner Bros (Looney Tunes, Pinky & Brain), Hermann van Veen ("Alfred Jodokus Kwak"), Bahlsen, Telekom Austria, Ankama Group, SAT1 and Red Bull. The character designer also teaches analogue animation, animation history and media analysis at the Salzburg University of Applied Sciences, and was a guest lecturer for character design at VIA University College (Viborg, Denmark). And not without reason: Satzinger's drawing style has vibrancy and bite, and is reminiscent of the best classic cartoon films from the mid-20th century, as the reviewer Charley Parker put it in "Lines and Colors", the sector blog.
Film of a fantastical journey
However, Satzinger also fills his own figures with life – such as the adventure-loving New York duck, "John Starduck". The film of his fantastical journey into space has been in production since the start of 2013, in collaboration with the French cartoon film studio Tigobo. Here, Satzinger works as art director and film director. Another figure from Satzinger's universe is Toby Skybuckle, whose adventures also illustrate autobiographical episodes from Satzinger's childhood. You could say that what this figure experiences on his adventures did in some way take place in reality. But of course, as Satzinger puts it, "with a laaarge portion of fiction added".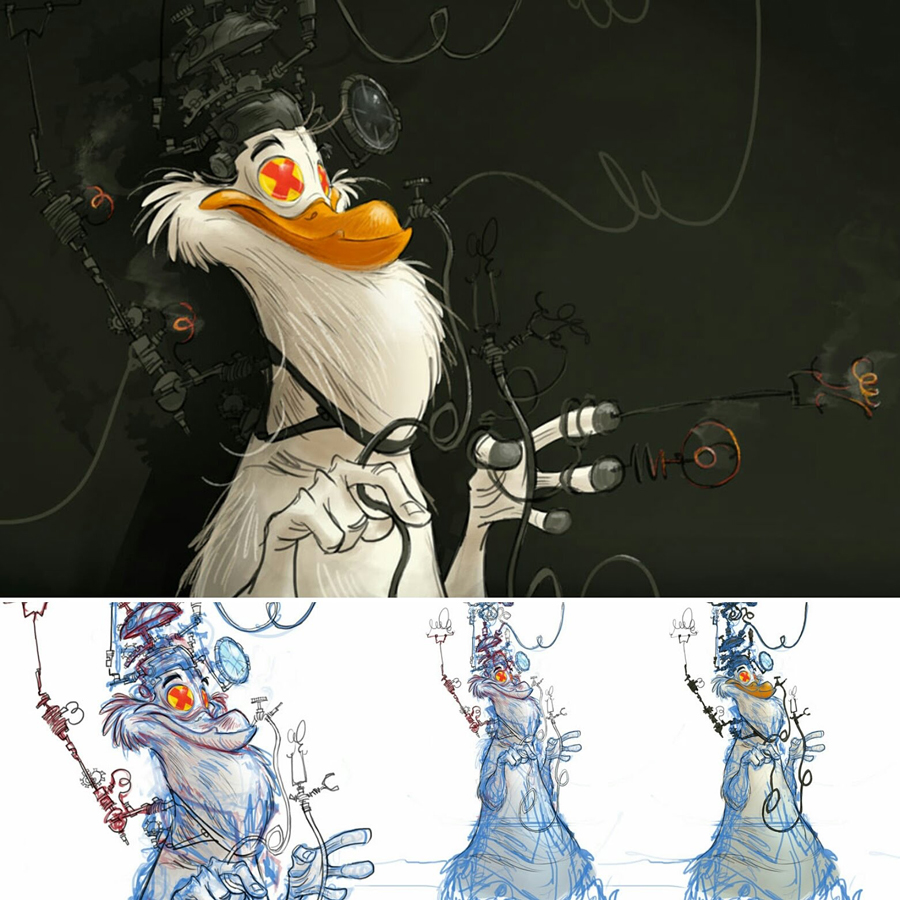 Over 28 million content views
According to Satzinger, one of his secrets of success is networking through national and international organisations, and having a strong presence. His weblog, "Paperwalker", in which he regularly posts reports on his work, has attracted over 28 million content views since October 2012. In this way, Satzinger has succeeded in coming forward out of the shadow of anonymity among drawers and illustrators and building up his own fan base worldwide, who are not only interested in the stories of his virtual characters, but also in the artist behind them.
An individual style as a trademark
What is the designer's work style? When Florian Satzinger designs a character, he focuses on creating cartoon film figures in a precisely defined style and function framework. "First, a silhouette appears in my head, which I then follow up on", he explains. But before he starts drawing, there's always a large amount of calculation to be done. Even if a figure flows out of his pen as if by itself, he always follows the basic principle of "Think before you draw". That helps to develop a clearer idea of the new character, who after all will later match the stories that the figure tells. He develops a structural plan for volume, anatomy, colours, movements, and much more. After he has collected his initial ideas, he draws the figure on the computer. The animation of the drawings is then taken over by the 3D artists. Naturally, the client's specifications must also be taken into account – while at the same time, his own style must also be recognisable. This has become a kind of trademark for Florian Satzinger. And that's exactly why his clients like giving him work.
Florian Satzinger
Character Designer
www.paperwalker.com