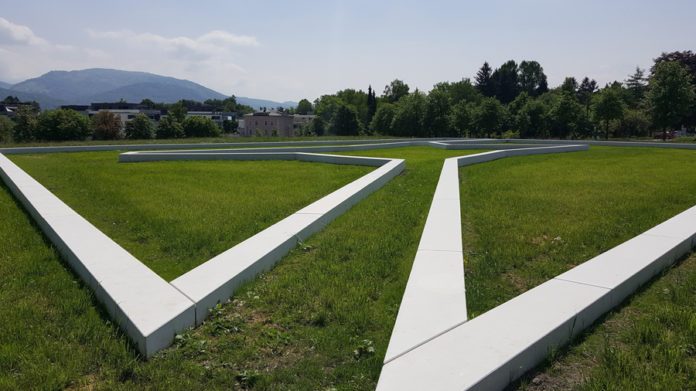 19.05. – 30.09.2018; Salzburg.
A star lightens up the sky from below.
Paul Wallach has modelled 75 blocks of white concrete into lines that encompass a total of 40 x 45 metres. The American-born Parisian's "land-drawing" contains a number of passages and can only be seen in its entirety from a bird's eye view – from fortress Hohensalzburg to be more precise. His work's title "Down to the Ground" doesn't only refer to the minimalistic form of the monumental "fallen star", but also to Land Art's closeness to nature. The "walk-through drawing" invites us to pause, relax and play.
Paul Wallach – "down the ground"
19.05. – 30.09.2018
Krauthügel & Festung Hohensalzburg
Various locations / Salzburg
www.salzburgfoundation.at