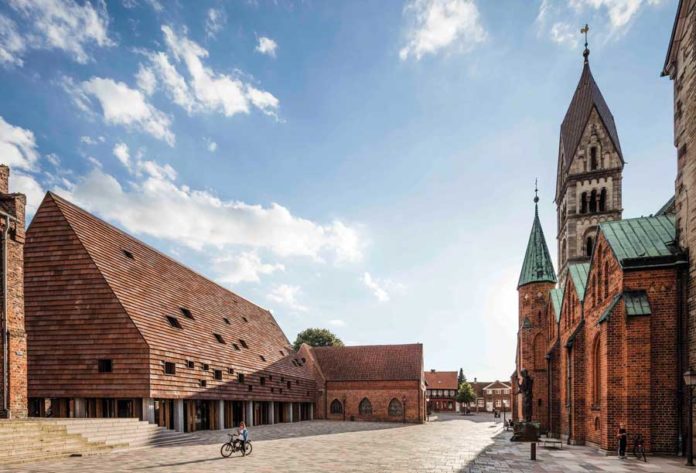 23.08. – 22.10.2018; Vienna.
For the first time, housing developments are the focus of the European Union Prize for Contemporary.
The Mies van der Rohe Award is considered the most important prize of the European Union for contemporary architecture. As an occation of Austria's EU-Presidency, the Az W shows the best European residential architecture projects from the last two years. The two main winners are DeFlat Kleiburg in Amsterdam by NL architects together with XVW Architectuur, as well as the Emerging Architect Award winner, Navez social housing in Brussels by MSA/V+.
The special feature of the project De Flat Kleiburg is the groundbreaking character. It deals with the participatory rehabilitation and upgrading of a large residential building from the 1960s. The main objective of the Mies van der Rohe Award is to recognize and honor outstanding achievements in the field of architecture within Europe. The award recognizes projects whose innovative character serves as orientation, even as manifesto, for the development of contemporary architecture. At the same time, the prize (endowed with a total of € 80,000) sees itself as promoting the profession in itself and as an encouragement to architects at the beginning of their careers.
In the Mies van der Rohe Award 2017, Of the 355 nominated projects a total of 40 projects were were selected for the exhibition by a high-calibre jury. Among the 5 finalists are, inter alia, projects by Rudy Ricciotti and Lundgaard & Tranberg Architects. The exhibition is supplemented by a presentation of the 18 nominated projects with Austrian participants.
Europe's best Buildings
23.08. – 22.10.2018
Architekturzentrum Wien – Ausstellungshalle 2
Museumsplatz 1
1070 Wien
www.azw.at