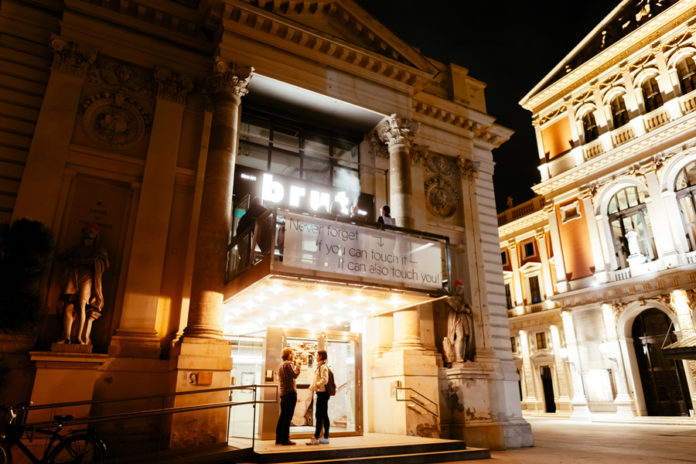 Ab 11.10.2018; Wien.
brut opens the saison! Gin Müller, irreality.tv, Nesterval, Claire Lefèvre, Fanni Futterknecht, Simon Mayer, Die Rabtaldirndln u.v.m. are waiting for you.
Also this autumn, the nomadic life of brut will find no end. The general renovation of the Künstlerhaus on Karlsplatz continues. In addition to the previous venues throughout Vienna, Kira Kirsch and her team are looking forward to opening the studio brut at Zieglergasse 25 as a permanent location.
What the season brings
brut conquers public places and venues throughout Vienna. At the start, Gin Müller starts the season with a large group piece in which the canon of classical theater history is rewritten on the basis of terms such as class or gender. Director Julie Pfleiderer will provide a musical highlight in the studio brut with the composer Oxana Omelchuk and the Ictus Ensemble in cooperation with Wien Modern. The Nesterval collective invites to question common clichés of Heimat in a Viennese wine tavern and Club Real is launching a democracy-political field trial in the 21st district.
Those and many more projects are to be expected. go as far as you can – brut.
brut season start 2018/19
Ab 11.10.2018
Various locations
Vienna
www.brut-wien.at