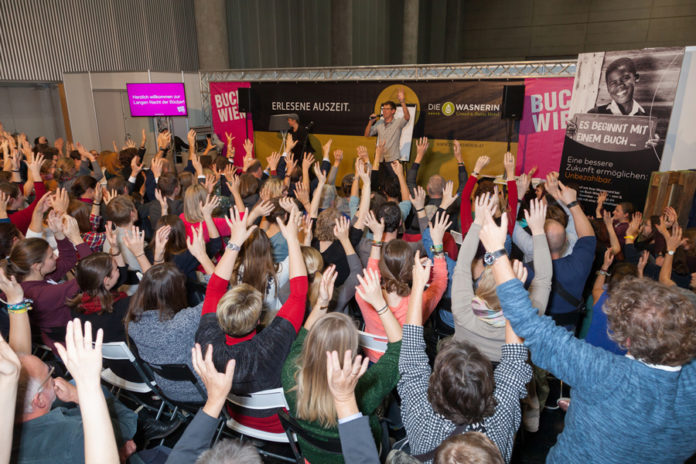 07.11. – 11.11.2018; Wien.
This autumn a torrent of literary diversity gets unleashed and heads directly towards Vienna where it will open up new worlds to enthusiastic book lovers and readers.
Vienna meets literature. At BuchQuartier small and independent publishers present their repertoire. Meanwhile Austria's largest international book fair, Buch Wien und Lesefest, offers readings and workshops which place current books and their authors in the limelight.
Buch Wien
07. – 11.11.2018
Various locations
Wien
www.buchwien.at
Fakten-Box Buch Wien 18
05.11.2018 | Österreichischer Buchpreis
06.11.2018 | European Union Prize for Literature
07. – 11.11.2018 | Buch Wien 18
07.11.2018 | Lange Nacht der Bücher
01. – 30.11.2018 | Lesefest | Veranstaltungen rund um das Buch in ganz Wien