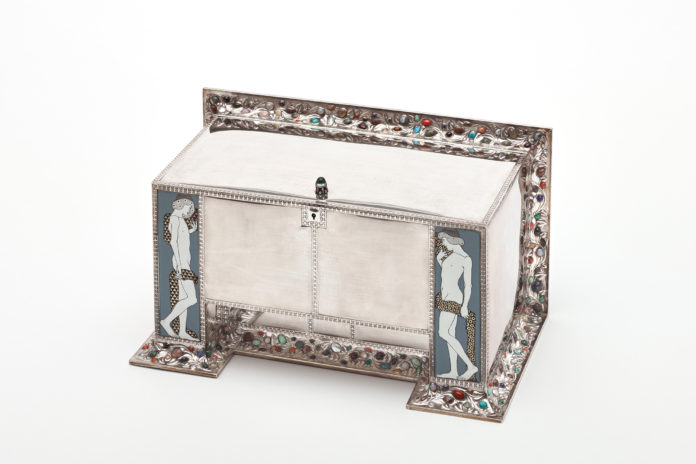 19.12.2018 – 22.04.2019; Wien.
An universal artist between Gustav Klimt and Josef Hoffmann.
Koloman Moser, co-founder of the vienna Secession, and one of the leading representatives of Art Nouveau, was an Austrian painter, graphic artist and craftsman.
On the occasion of his 100th year of death, the MAK will present his extensive work in the form of a large exhibition. It covers the disciplines of painting and graphics, the arts and crafts, interior design, fashion and stage design.
As a representative of Viennese Modernism Kolomann helped the modern commodity as well as the commercial art at their breakthrough. His unique style of illustration and typography continues to inspire many contemporary artists today.
The exhibition is curated jointly by Elisabeth Schmuttermeier, curator MAK Collection Metal and Wiener Werkstätte Archive, and art historian Christian Witt-Dörring as guest curator.
19.12.2018 – 22.04.2019
Stubenring 5
1010 Wien
www.mak.at