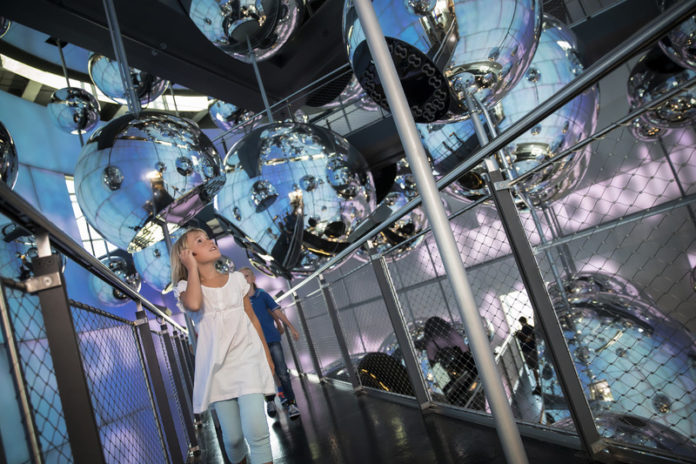 21.02.2019 – 24.02.2019; Linz and the best of its museums. Four days, nine museums, one ticket. "Museum total" in Linz.
All major museums join this year. The Lentos Kunstmuseum, the Landesgalerie Linz, the Nordico Stadtmuseum, the Ars Electronica Center, the OÖ Kulturquartier, the Schlossmuseum, the voestalpine Stahlwelt, the Biology Center and the StifterHaus. Especially families will enjoy the varied program, which fits in exactly with the time of the semester break.
For breakfast in Lentos, or hop in the world of grasshoppers, a journey back in time to the 20's, or at least explore the endless expanse of the voestalpine steel world? The Landesgalerie Linz, for example, opens the museum days with a family tour to Herbert Ploberger and delves into the theme of the exhibition "Echt jetzt" under the motto "Superstar!" (registration is requested). In these four days, more exhibitions of all houses are presented daily and offered to visitors in the course of specially designed tours (program in the attached weblink).
"Museum total" gives visitors the opportunity to extensively grasp the exhibitions and their main topics. The program is actively designed, with exhibitions, tours, art parcours, family tours and workshops all included. Tickets are already available for 5 Euro per child and 10 Euro per adult in all participating Linz museums (except the StifterHaus).
21.02.2019 – 24.02.2019
"Museum total",
Lentos Art Museum, State Gallery Linz, Nordico City Museum, Ars Electronica Center, Upper Austrian Culture Quarter, Castle Museum, voestalpine Steel World, Biology Center, Stifterhaus Linz
www.museum-total.at