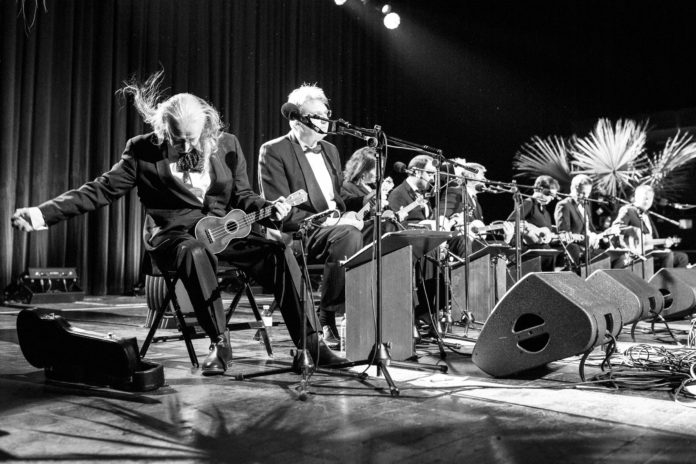 23.05.2019 – 26.05.2019; Graz
Big stage for small instrument. The Austrian Ukulele Festival brings Hawaiian vibes to the heart of Graz.
Ukulele lovers from all over the world will gather in Graz when the Austrian Ukulele Festival once again invites you to jam together. Four days full of workshops, concerts and spontaneous jam sessions are on the program.
In addition to usual locations such as the Kaisers and the Theatercafé, this year there will also be a Flashmob at Graz Main Sqare. After the opening ceremony at Kaiser-Josef Platz there will be numerous workshops and concerts on the following weekends on the Kasematten, with international ukulele virtuosos and bands. Among them are the overdriver duo from Brazil as well as Taimane Gardner and Andrew Molina from Hawaii. "The Ukulele Teacher" aka John Atkins, who has already achieved international fame with his Youtube channel, will also be represented.
At the Open-Mic stage everyone, amateur or professional, can play in front of an attentive audience. In this way not only new artist cooperations, but also friendships are made. The combination of ukulele music with contemporary and local music is also unique. Encounters with beatboxing, harmonica, pop and other music styles make the third festival edition even more exciting.
A must for all Ukulele fans and those who want to become one.
Austrian Ukulele Festival
23.05. – 26.05.2019
various locations
Graz
www.ukulelefestival.at
Thursday, 23.05
Afternoon workshops in Mandellstrasse 1
common jamming at Kaisers opposite
In the evening from 19:00 Concerts in the Theatercafé
Friday, 24.05
Workshops in Mandellstrasse 1
Afternoon at the Kaisers am Markt: Beatbox-Open-Mic and jamming together
Evening surprise concert at the Kaisers at 21:00
Saturday & Sunday, 25.05 & 26.05
full day workshops and concerts on the Kasematten