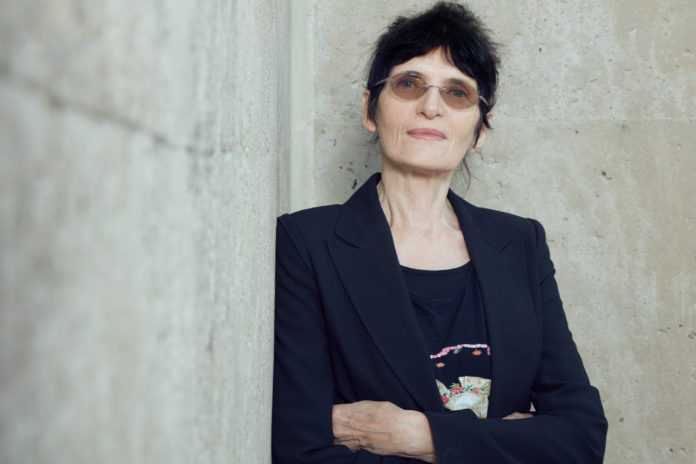 11.05.2019 – 24.11.2019; Venice
Renate Bertlmann is the first woman to represent Austria at the Biennale with a one-on-one presentation. A two-part installation that makes the existential ambivalence of human experience tangible in form and content.
The feminist artist and pioneer of performance art Renate Bertlmann designed the Austrian contribution of the Biennale with her installation titled "Discordo Ergo Sum".
The artist, who lives in Vienna, has designed an installation in front of the pavilion and the entire courtyard of the pavilion on the basis of her programmatic work approach "Amo Ergo Sum". In doing so, she creates a sphere whose fundamental tension is perceptible and refers to global developments, whereby the transformative potential of art becomes apparent.
The pavilion as a contemplative zone sets central aspects of the artistic work of Renate Bertlmann since the 1970s in relation to the installation in Venice.
Renate Bertlmann's work deals with role and body images and questions gender roles. In doing so, she takes up connections with topics such as pornography, sexuality, violence, eros and hierarchy.
She is a member of the Vienna Secession and belongs to the editorial circle of [sic!] Forum für feministische GangArten. In 2017 she received the Grand Austrian State Prize.
The curator Felicitas Thun-Hohenstein is an art historian, professor at the Institute for Art and Cultural Studies at the Academy of Fine Arts in Vienna, author and editor of numerous texts and publications.
58th Venice Biennale 2019
11.05.2019 – 24.11.2019
Giardini della Biennale Sestiere Castello
30122 Venice, Italy
www.biennalearte.at