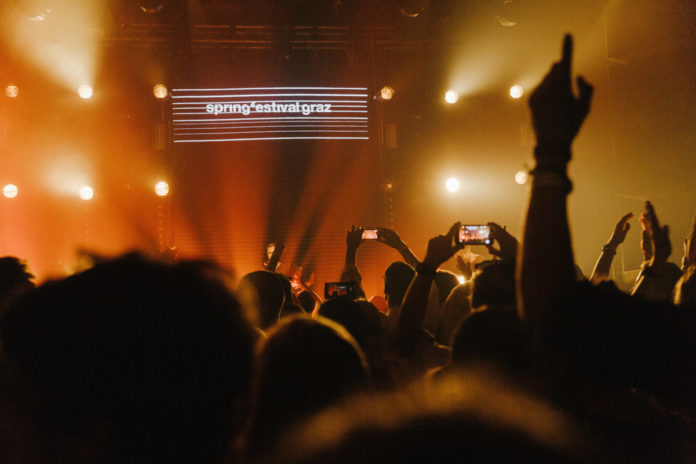 19.06.2019 – 23.06.2019; Graz
Electric beats in the heart of the city. International acts, electronic music and art at the springfestival 2019.
All of Graz pulsates with rhythm when the springfestival turns the city into a hot spot for the electronic artist scene. Live concerts, live electronic performances, DJ acts and visual art make the different locations vibrate. International artists like the Drum&Bass virtuosos Chase & Status, the Irish DJ Denis Sulta or German acts like Monika Kruse and Tocotronic alternate with national artists.
The festival will be opened by the Styrian musician Anja Plaschg alias "Soap&Skin" on the casemates.
The Mobile Mapping Tour plays moving visuals in the public space and the audio-visual artist Zalán Szakács transforms the Kunsthaus into a sound machine with his project "Ornament".
springfestival 2019
19.06. – 23.06.2019
various locations
Graz
springfestival.at