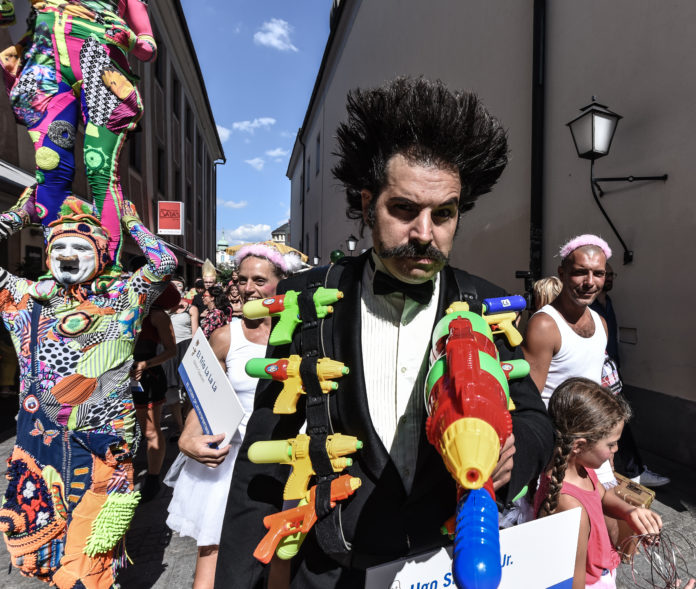 18.07.2019 – 20.07.2019; Linz
Quaking asphalt in the city center of Linz.
Over 100 companies and soloists are transforming Linz city center into a venue for international street art.
A mix of improvisation theatre, comedy, juggling, tightrope and fire acrobatics, artistry and music of all kinds awaits the visitors of the festival.
At around 40 venues in the old town of Linz, at Pfarrplatz, Hauptplatz, Promenade and in the Herrenstraße and along the Landstraße, performances take place on the hour, in contact with the audience.
The artists live on the well-deserved applause and the coins and notes that the audience throws into their hats. At the information point on the main square there is the possibility to change money – big notes can be exchanged into many coins.

33. Pflasterspektakel International Street Art Festival Linz
Various locations
Linz
www.pflasterspektakel.at