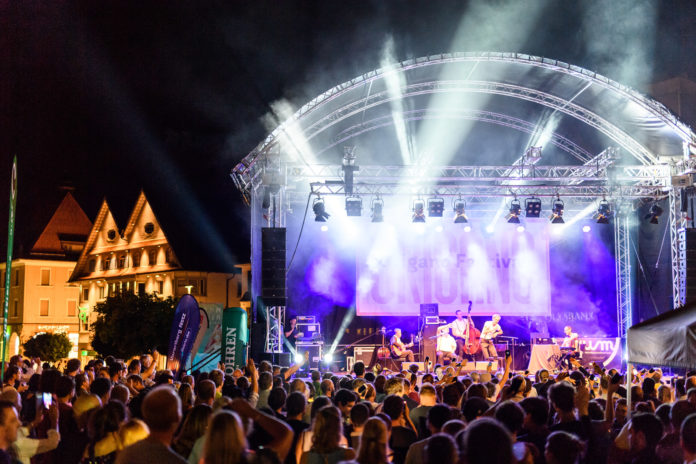 11.07.2019 – 13.11.2019; Vorarlberg
Music and taste from all over the world at the market place Dornbirn.
Once again the Origano Festival brings international musicians to Vorarlberg. Haitian singer Moonlight Benjamin starts the Festival: Together with her band she brings Vodoo rhythms and melodies of her homeland to the stage. With her current album "Siltane" she presents a contemporary Blues-Rock variant of the Creole culture.
On Friday Jungle by Night celebrates to the sounds of different music styles. The nine guys from the Netherlands offer a mixture of psychedelic rock with hip-hop, lots of jazz and elements of reggae, Latin and rock.
Deutschrap with depth makes Rapper Umse, who closes the festival on Saturday.
Before the concerts DJ Ibion, Mr. Niceguy and DJ Silenz warm up the audience. For all night owls there are shuttle buses to the afterparty locations, on Friday at Spielboden Dornbirn and on Saturday at Conrad Sohm.
Origano Festival
11.07. – 13.07.2019
Marktplatz Dornbirn
6850 Dornbirn
www.spielboden.at

DJ-Sessions with DJ Ibion, Mr. Niceguy und DJ Silenz from 19-21 p.m.
MOONLIGHT BENJAMIN
Thursday, 11.07.2019 from 21 p.m.

JUNGLE BY NIGHT
Friday, 12.07.2019 from 21 p.m.

UMSE
Saturday, 13.07.2019 from 21 p.m.