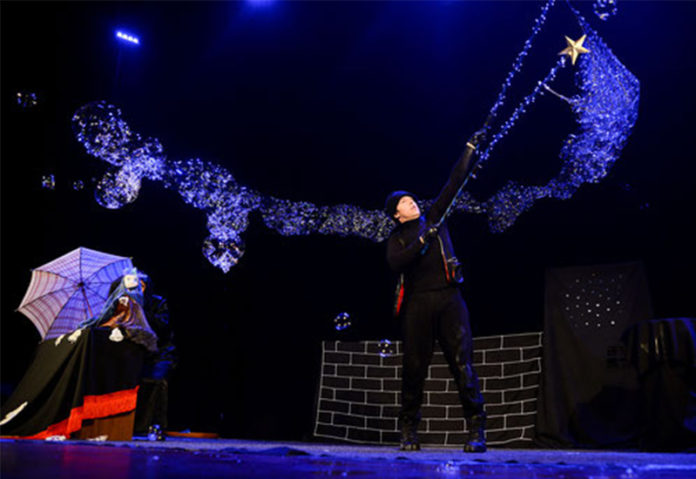 03.09.2019 – 07.09.2019; Feldkirch.
Luaga and Losna: Vorarlberg dialect for "look and listen"!
The International Theatre Festival for a Young Audience in Vorarlberg invites you to sharpen your eye for the special quality of theatre and to listen carefully also for soft tones.
Guests will be the Belgian Compagnie de la Casquette with the Tanztheater LOS YAYOS, Werk89 with the music object theatre BUMM, KRACH, PENG!, Bubble Laboratory from Australia with a soap bubble show, the Schallundrauch Agency from Austria with dance, theatre and performance with live music, the Puppet theatre Stäckschneck with SCHAPINSKY RETOURNIERT SICH and Tanzfuchs from Germany with the dance and sound performance PFFHHH… – A rubber hose game.
In addition to theatre performances for all with curiosity and a desire for something unusual, worthy of discussion and, of course, quality entertainment, lectures, discussions, staging discussions, readings, workshops and symposia are offered. The festival takes place in June in Nenzing and in September of each year in Feldkirch.
Luaga und Losna
International Theatre festival for a young audience
03.09.2019 – 07.09.2019
various locations
6800 Feldkirch
www.luagalosna.at