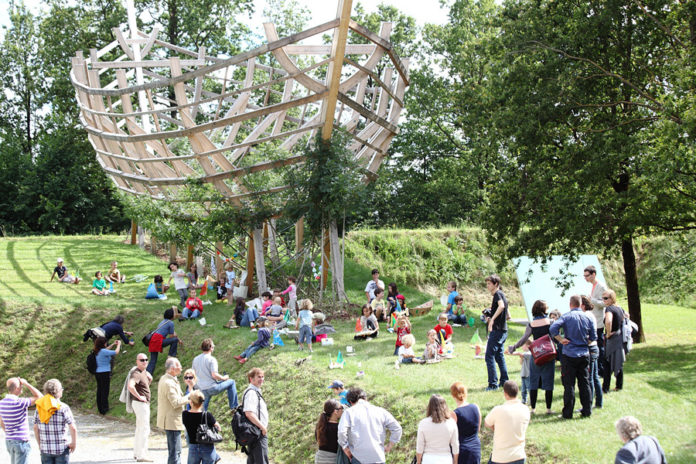 08.09.2019; Austrian Sculpture Park, Premstätten.
The Austrian Sculpture Park invites you to an afternoon dedicated to art.

The Late Summer Celebration once again invites you to join in a relaxed afternoon of guided tours, a kids' programme, music and culinary delights.
With a donation from Martin Gostner, the Sculpture Park presents the 76th sculpture in its collection: a constructed white cotton-wool cone shape hanging from a branch and about two metres in size.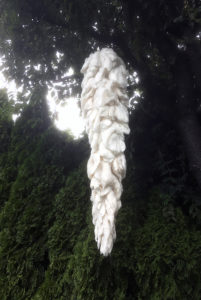 Furthermore, Felix Helmut Wagner, Artist-in-Residence 2018, will give his performative talk "Ursprungsflüssigkeit" for the last time in the Skulpturenpark. Mama Feelgood and Mr Farmer provide musical entertainment.
Late Summer Celebration
08.09.2019 | 14.-17.00 h
www.museum-joanneum.at/late-summer-celebration
Jun Yang. The Emperor's Ice, 2018/2019
19.05. – 31.10.2019
www.museum-joanneum.at/jun-yang
Austrian Sculpture Park
01.04. – 31.10.2019 | 10 – 20.00 h
Thalerhofstraße 85
8141 Premstätten
24.03. – 31.10.2018
www.skulpturenpark.at