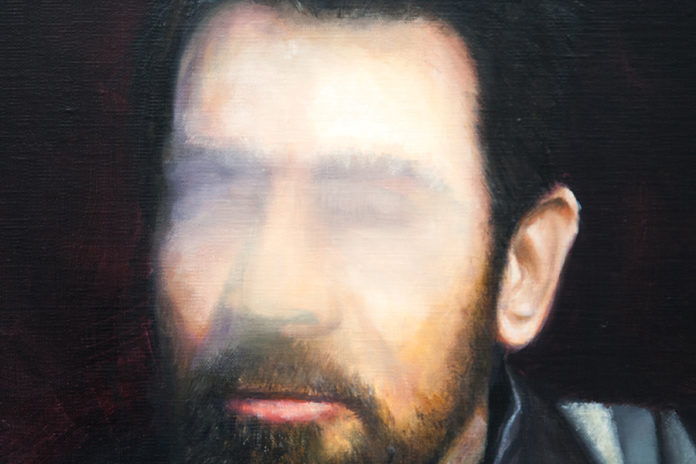 20.09.2019 – 09.11.2019; Bludenz.
Instead of "What do I see?" Alge asks "What do I want to see?"
In the exhibition in Bludenz, Ingmar Alge presents works from a newly developed series in which the artist dares to take a look from the future to the present, showing fractures and cracks. Strong contrast between light and dark, gloomy and bright, tender and hard – this is how Ingmar Alge's large-scale painting can be described. Overpainting, changing, specifying or blurring are techniques of high importane to the artist.
"The impression of foreign intimacy or familiar strangers emanates from many of Ingmar Alge's paintings. . . … the contradiction between banality and deep imprint creates a kind of tension that almost imperceptibly lends Alges works a kind of meta-level." This quote by Ulrich Clewin refers to a series of about 70 works in which Ingmar Alge dealt with the subject of single-family houses in Vorarlberg, but this statement is just as true for a series of works dealing with the topic of flight, people in motion, refugees, businessmen, travellers. In a series of portraits created since 2017, this impression is generated by the conscious blurring of the eye area, by anonymizing it.
Ingmar Alge lives and works in Höchst and Dornbirn.
Ingmar Alge
20.09.2019 – 09.11.2019
Galerie allerArt
Raiffeisenplatz 1
6700 Bludenz
www.allerart-bludenz.at