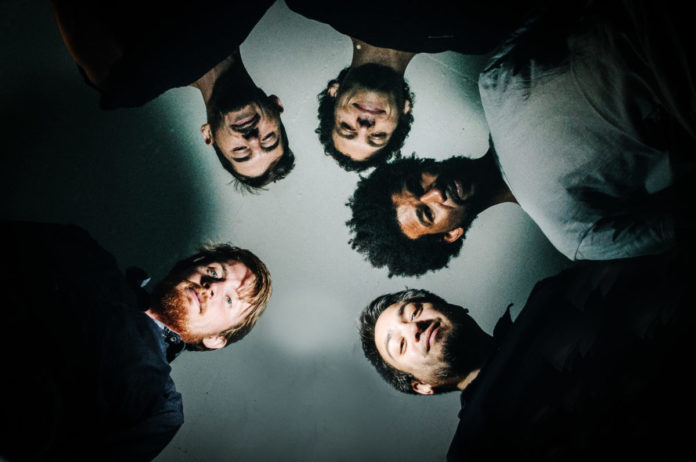 26.09. – 28.09.2019; Vienna.
Viennas unique Club- and Showcase Festival brings new acts to the fore.
Indie Rock, Electro, R&B, Hip Hop, Pop… The Waves Vienna Festival puts new local and international bands from various genres in the spotlight. Around the WUK's festival headquarters, ten locations offer musicians from all over the world a stage, and bring undiscovered insider tips as well as already established acts to the surface of the music scene.
Waves Vienna will welcome Hungary and Sweden as host countries: True to the motto "East Meets West", acts from these two countries mainly will appear in the live programme. Part of the genre-rich line-up are the Danish RnB producer Iris Gold, the avant-garde pop musicians Shortparis from Russia, the Ukrainian newcomer Alyona Alyona or the Canadian singer-songwriter Dan Mangan as well as a number of Austrian music projects such as On Bells, Good Wilson and many more.
What's new? The current questions of the music industry.
The Music Conference will focus on current developments in the form of panels, workshops, networking sessions and speed meetings: What moral obligations and rights do streaming platforms and radio stations have to remove or avoid the content of dubious providers? What challenges and opportunities do Asian music markets offer? And what about the situation of women in live music production? International representatives of the music industry will try to answer these and other questions.
Waves Vienna 2019
26.09.2019 – 28.09.2019
WUK and various locations
1090 Wien
www.wavesvienna.com
Line-Up Highlights

Alyona Alyona (UA)
Anger (AT)
Atzur (AT)
Bee Bee See (IT) – INES#talent
Bernhard Eder (AT) – MONKEY.BUSINESS
Cassia (UK)
Chastity Belt (US)
Dan Mangan (CA)
Das Moped (DE)
Do Nothing (UK)
Drahthaus (AT) – MONKEY.BUSINESS & INES#talent
Elis Noa (AT)
Good Wilson (AT)
Go! Go! Gorillo (AT) – MONKEY.BUSINESS
Ina West (PL) – INES#talent
Iris Gold (DK)
John Moods (DE)
Kristoff (AT) – MONKEY.BUSINESS
Lisa Pac (AT)
Little Element (AT) – INES#talent
Marie (AT)
Marissa Nadler (US)
Melby (SE)
Miblu (AT)
MNNQNS (FR)
Noair (SI) – INES#talent
Oehl (AT)
On Bells (AT) – MONKEY.BUSINESS
One Sentence. Supervisor (CH)
Penelope Isles (UK)
Petrol Girls (AT)
Perfect Son (PL)
Pippa (AT)
Shortparis (RU)
Sketches On Duality (AT) – INES#talent
The Blinders (UK)
The Happy Sun (AT) – MONKEY.BUSINESS
The Magnettes (SE) – INES#talent
The Stroppies (AU)
Those Goddamn Hippies (AT)
TinTin (DE)
Titus Probst (AT)
Vera Jonas Experiment (HU)
Vögel die Erde essen (DE)
World Brain (FR)