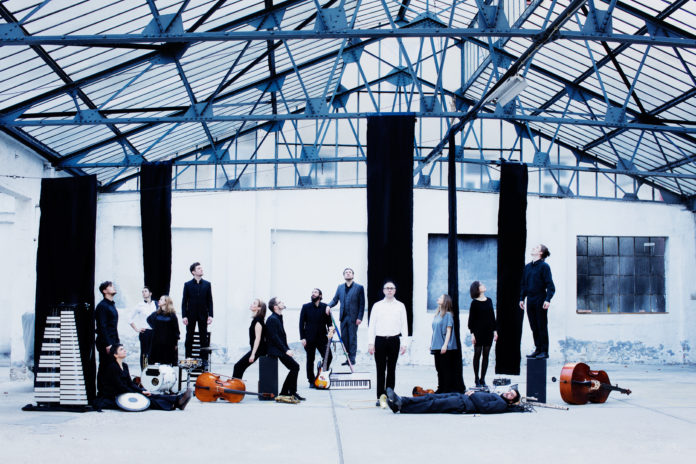 03.10.2019 – 06.10.2019; Graz.
The Festival Platform for Contemporary and Experimental Music, with this years Motto "Next door – The Neighbourhood of Europe".
How far is it to Lebanon, Georgia and Armenia, Cyprus and Israel, Tunisia and Morocco? The Music Protocol 2019 unfolds its programme around geographical proximity and distance: how far are these countries from Europe, or – more precisely – how far are we from these countries, their history, mentality and above all their music?
The programme put together by Elke Tschaikner focuses on individual, selected positions from precisely these countries, across all genres represented: premiere commissions for the Radio Symphony Orchestra Vienna went to a woman composer from Belarus, a composer from Israel and a composer with Moroccan-British parents. Studio Dan plays a dramaturgically rigorous sequence of ten world premieres, including composers from Austria, Lebanon, Belarus and Armenia. And the main focus of the programme is on three works by the legendary Georgian composer Mikheil Shugliashvili, who died in 1996.
musikprotokoll is a production of ORF Radio Austria 1 and ORF Styria in cooperation with the Festival steirischer herbst.
musikprotokoll 2019
03.10.2019 – 06.10.2019
various locations
Graz
musikprotokoll.orf.at
Programme:
Karvan Sara 4050
3.10.–6.10.2019
Akademie Graz
Arash Azadi
SpaceTime Helix
03/10/2019 – 19:30
Dom im Berg
Michela Pelusio
Doublé
03/10/2019 – 20:00
Dom im Berg
Katharina Ernst & Christina Kubisch
Terry Riley's In C (Maqam Rast Remodel)
03/10/2019 – 21:00
Dom im Berg
Khyam Allami
Glop
03/10/2019 – 22:30
Dom im Berg
Gottfried Krienzer & 23 Musiker/innen aus Graz
Critical Music
04/10/2019 – 16:00
Theater im Palais
Khyam Allami, Cynthia Zaven, Bushra el-Turk, Deniz Peters
Psychophysics Machines
04/10/2019 – 18:00
esc medien kunst labor
Adam Donovan & Katrin Hochschuh
Klangforum Wien
04/10/2019 – 19:30
Next Liberty
Christina Athinodorou, Mikheil Shugliashvili, Ofir Klemperer
Studio Dan
04/10/2019 – 21:00
Next Liberty
Arash Azadi, Cynthia Zaven, Clemens Wenger, Oxana Omelchuk, Matthias Kranebitter, Maja Osojnik, Christof Dienz, Bushra el-Turk, Vincent Pongracz, Susanna Gartmayer
Revolutionary Birds
04/10/2019 – 22:30
Next Liberty
Mounir Troudi, Erwan Keravec, Wassim Halal
Ö1 Klassik-Treffpunkt
05/10/2019 – 10:00
Akademie Graz
Helmut Jasbar talking to Ilan Volkov
Danapris String Quartet
05/10/2019 – 18:00
Grazer Congress, Kammermusiksaal
Danapris String Quartet
ORF Radio-Symphonieorchester Wien
05/10/2019 – 19:30
Grazer Congress, Stefaniensaal
Oxana Omelchuk, Mikheil Shugliashvili, Roman Haubenstock-Ramati, Yuval Shaked, Brahim Kerkour
Große Chromatische Fantasie
05/10/2019 – 21:00
Grazer Congress, Saal Steiermark
Mikheil Shugliashvili
Georgian Songs
05/10/2019 – 22:30
Grazer Congress, Kammermusiksaal
Tamuna Tolordava & David Shugliashvili (GE)
Consumnia
06/10/2019 – 19:30
MUMUTH, Ligeti-Saal
Sehyung Kim (KZ)