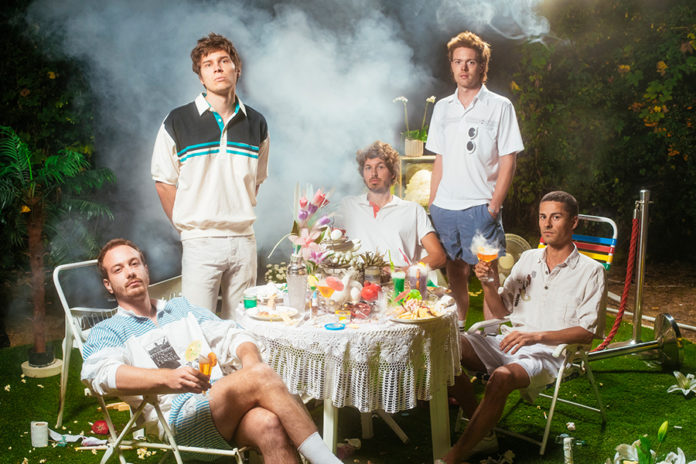 11.10.2019 – 17.11.2019; Linz.
Welcome back on bord, welcome back to Ahoi! Pop music festival.
More than two dozen acts in the hand-picked line-up from Vöcklabruck via Berlin to Arizona: Ahoi! Pop welcomes international musicians at the Linz harbour and beyond and celebrates its festival from October to November.
Indie pop by Leoniden, Pauls Jets and Some Sprouts, hip-hop by rapper Fiva and dancehall sounds by Seeed in the Tips Arena will amongst others set the mood. The Berlin indie pop band Von Wegen Lisbeth will kick-off the festival.
In tried and tested Ahoi! Pop manner a lot of extra-fresh sea breezes and truly legendary treasures will meet again this year and deliver testimony of the great freedom. It is going to be futuristic, cineastic, epic, brute, playful, dope, bad ass and sensitive as hell…
Ahoi! Pop
11.10. – 17.11.2019
posthof – Zeitkultur am Hafen
Posthofstrasse 43
4020 Linz
https://www.posthof.at
Programme
Fri. 11.10.2019
20:00 Indie
Von Wegen Lisbeth: Britz California Tour
Sat. 19.10.2019
20:00 Songwriter/Pop
AVEC
Wed. 23.10.2019
20:00 HipHop/Pop
Fiva
Thu. 24.10.2019
20:00 Pop/Indie
OK Kid
Wed. 30.10.2019
20:00 Songwriter/Pop
Get Well Soon Big Band / Wallis Bird / Black Sea Dahu
Thu. 31.10.2019
20:00 Indie
Leoniden / Pauls Jets / Some Sprouts
Fri. 01.11.2019
20:00 Indie/Soul
Alice Phoebe Lou / 5K HD / Bobby Oroza / My Ugly Clementine
Sat. 02.11.2019
19:30 Dancehall/Reggae
Seeed
Thu. 07.11.2019
20:00 Alternative
Element Of Crime
Sun. 10.11.2019
20:00 Americana
Calexico + Iron & Wine
Fri. 15.11.2019
20:00 Indie / Pop
Cari Cari
Sat. 16.11.2019
20:00 Indie/Folk/Pop
Impala Ray
Sun. 17.11.2019
20:00 Indie
White Lies