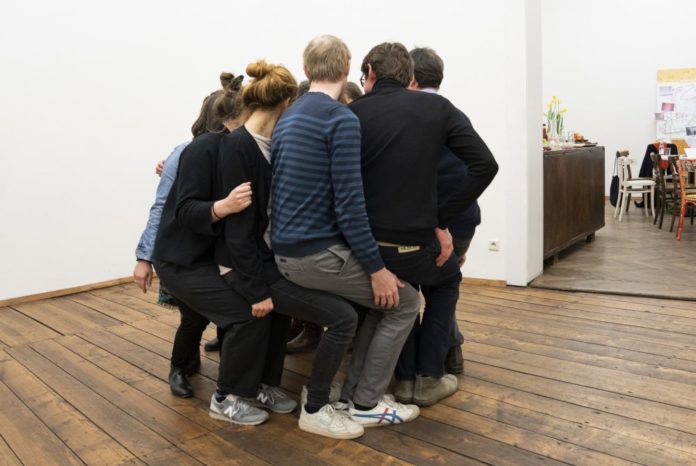 > Event pending – please refer to the homepage of the organiser <
06.05.2020 – 15.05.2020, Graz.
The quarter palace and the school of we in the Annenviertel, Graz.
How does a "we" come about? The project "The Quarter Palace and the School of the We" takes place in cooperation with <rotor>, at five places in the Annenviertel, in the districts of Gries and Lend, and asks about the connections and relationships of the common.
Five selected locations will be designed by artists with a stage-like object and, after their opening – at the beginning of May – until the end of July 2020, will be the subject of a programme. The programme will be developed with the involvement of local actors and institutions.
Whether it's an afternoon of games, a reading group or workshop, a party, a play or a coffee round – there are no limits to creativity. The population of Graz is expressly invited to use the space created and to act in solidarity.
The premises of the <rotor> in the Volksgartenstraße serve as project headquarters and can be used for meetings, exercises, workshops or workshops. School classes and all other groups can register here for tours through "the quarter palace & the school of we"!

"The quarter palace and the school of we"
Kulturjahr 2020
06.05. – 15.05.2020
various locations
8020 Graz
www.kulturjahr2020.at/viertelpalast
<rotor>
Zentrum für zeitgenössische Kusnt
Volksgartenstraße 6a
8020 Graz
rotor.mur.at