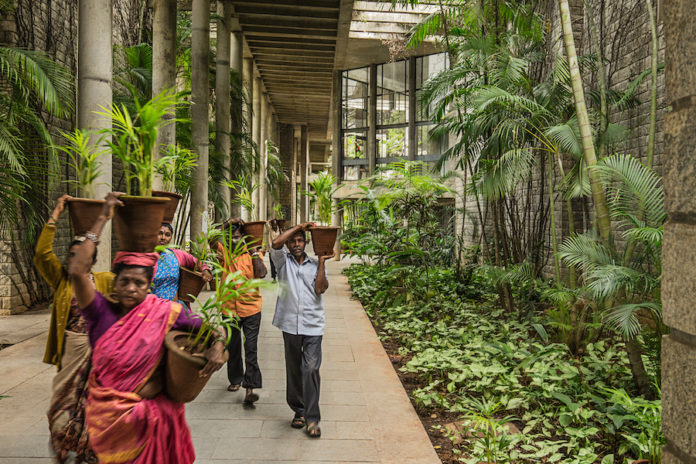 Reopening 29.05. until 29.06.2020, Vienna.
AzW shows Balkrishna Doshi – a humanistic architecture for humans.
Balkrishna Doshi (*1927, Pune, India) is a Pritzker Prize winner, architect, urbanist and teacher. The AzW is showing his visionary works in an exhibition.
Doshi's humanistic attitude is influenced by his Indian roots as well as by his Western education. After a collaboration with Le Corbusier and Louis Kahn in the 1950s, he developed his own style significantly. In his work Doshi combines modern principles and Indian traditions.
Balkrishna Doshi has been able to realize a variety of projects over the last 60 years, including the well-known Indian Institute of Management in Bangalore and the social housing estate Aranya.
The exhibition shows original materials such as architectural models, plans and drawings, as well as Doshi's famous visualizations based on Indian miniatures. Recent photographs and films show the survival of his architectures.
The interdependence of exterior and interior spaces, flexibility, openness and social mixing can be found in his projects. Inspired by Mahatma Gandhi's teachings, Doshi has developed new approaches to social and experimental housing based on participation, which allow for adaptation to changing needs and requirements.

Balkrishna Doshi
"Architecture for the people"
Reopening 29.05. until 29.06.2020
Architekturzentrum Wien
Ausstellungshalle 2
Museumsplatz 1
1070 Vienna
www.azw.at