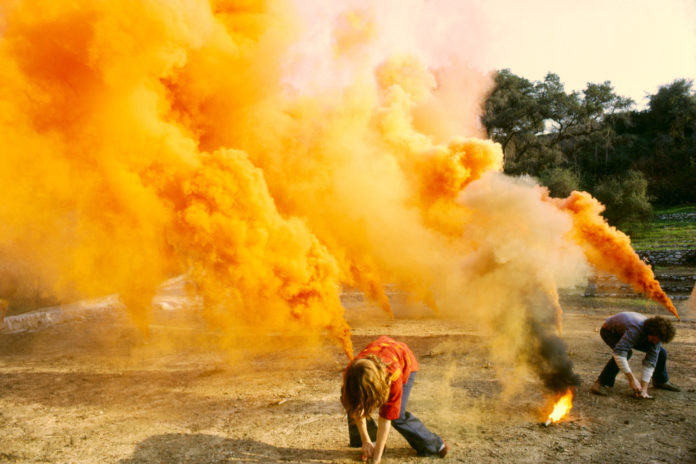 > closed <
13.03.2020 – 07.06.2020, Graz.
Where Art Might Happen. The Early Years of CalArts.
The California Institute of Arts (CalArts for short) is an art school founded by Walt Disney. Its beginnings were strongly influenced by the zeitgeist of the 1970s: legendary pool parties, courses such as "Advanced Drug Research" and the abandonment of grades and curricula were on the program.
The group exhibition Where Art Might Happen. The Early Years of CalArts at the Kunsthaus Graz is historically based and traces various situations in which art can be created. In the spirit of John Baldessari, who as one of the formative teachers pursued the view that art cannot be taught, but that it is a matter of creating situations "where art might happen".
A multi-perspective view opens up for the visitor: parallel currents from the fields of Conceptual Art, Feminism and Fluxus as well as the radical pedagogical concepts of the school are united in the exhibition.
Even then, the artistic debate focused on current social themes such as questioning authorship, making artistic working methods more flexible or criticizing patriarchal power structures.
In addition to works of art and scientifically prepared archive material, oral history interviews with 13 artists from CalArts were filmed especially for the exhibition. As contemporary witnesses, they provide individual insights into the situation at the time.
Where Art Might Happen. The Early Years of CalArts
13.03.2020–07.06.2020
Kunsthaus Graz
Lendkai 1
8020 Graz
www.museum-joanneum.at