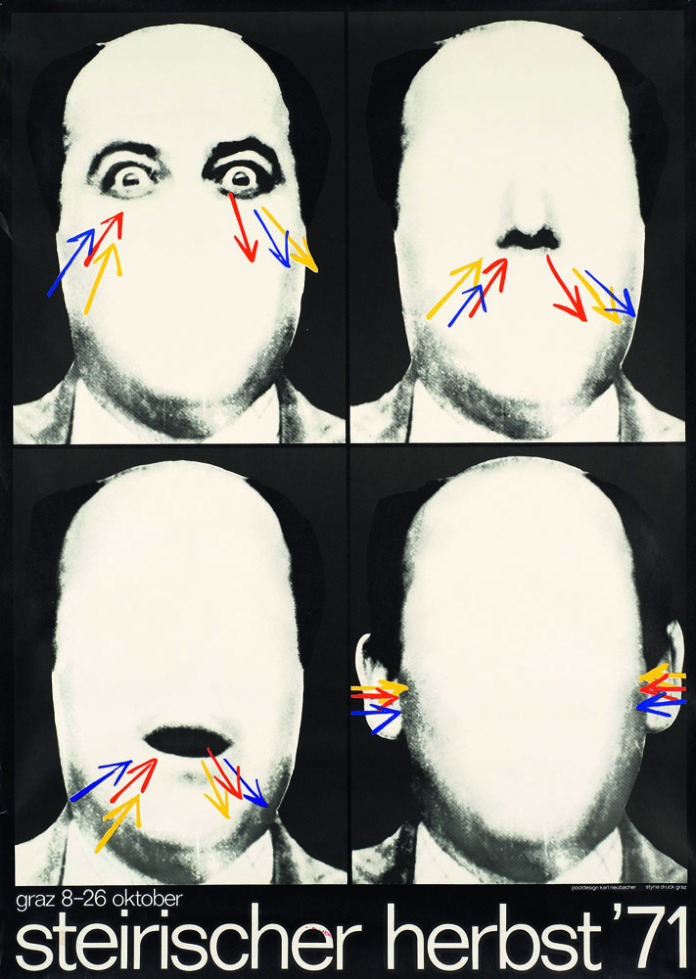 "No apocalypse not now" is the titel of a performance, that can be seen among many other videos in the video archive of steirischer herbst.
In addition to the archive with films of projects from the past two festival years, which were conceived under the direction of Ekaterina Degot, steirischer herbst also has a second extensive online archive documenting the first 50 years of the internationally groundbreaking multi-sector festival. A stroll through the highlights of steirischer herbst.
It almost seems as if Ekaterina Degot had the ability to see the future: "Grand Hotel Abyss – On the edge of the abyss" was the festival motto for 2019. The video channel of steirischer herbst features films and recordings of performances such as "No apocalypse not now" by Ariel Efraim Ashbel & Friends or "Tomorrow Is Another Day of Wants and Needs" by Erna Ómarsdóttir & Valdimar Jóhannsson.
In the steirischer herbst online archive, you can review the last 50 years of the festival. Including the legendary autumn posters by Karl Neubacher, Günter Waldorf or Horst Gerhard Haberl.
Links:
steirischer herbst Video Archive