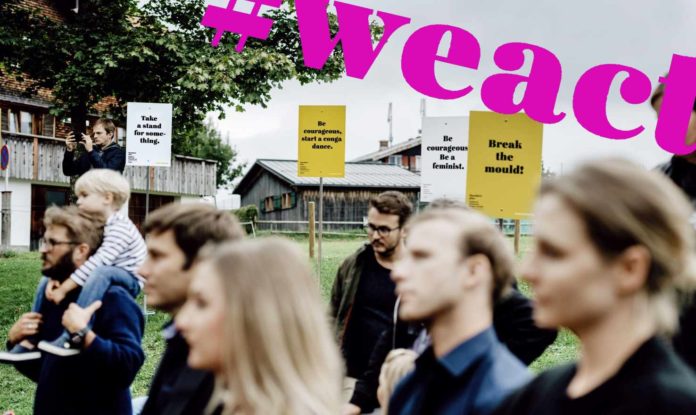 Online platform for virtual cultural projects from Vorarlberg.
The Dornbirn Plus team with Bettina Steindl, Theresa Bubik and Lisa Maria Alge has launched a channel on its Dornbirn Plus platform under the hashtag #weact Outburst of Culture Online, in which contributions, initiatives and projects from the virtual cultural world from Dornbirn, Feldkirch and the whole of Vorarlberg are collected.
With texts, videos, picture series, streamings, spoken contributions etc. From the online programme of the aktionstheater ensemble to the Absofuckinglutely Blog of Theresia Hochreiter.
The Vorarlberger Nachrichten as a cooperation partner accompanies the project with articles in the printed edition of the newspaper.
Dornbirn Plus: #weact Outburst of Culture