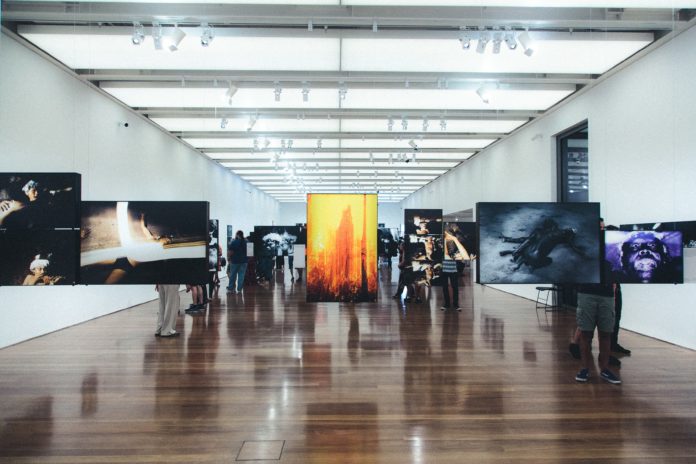 Alfred Weidinger, the new director of the Oberösterreichischen Landesmuseen, has left the crisis behind him. 
Alfred Weidinger, the new director of Oberösterreichisches Landesmuseum since April, had certainly imagined his start in this position to be different. All exhibition openings have been put on hold until further notice. The museums must remain closed for the moment.
On April 1st, the museums of the Oberösterreichisches Landesmuseum were separated from the provincial administration and merged into a joint limited company with the OÖ Kulturquartier, of which Alfred Weidinger has now been put in charge.
Despite the difficult starting conditions caused by the Corona crisis, Alfred Weidinger is a pragmatic optimist: "As an independent limited company, we can deal with such a crisis much more flexibly. We must now adjust our multi-annual budget plan accordingly. That would not have been easy as part of the state administration." Weidinger, who together with Albrecht Schröder has already accompanied the successful outsourcing of the Albertina in Vienna, is already well within the future: "Rediscovering the Future" is also the guiding principle of his concept for the Oberösterreichisches Landesmuseum, which formed the basis for his appointment as director. This is also accompanied by the realignment of several houses in the large network of this universal museum with a total of 12 locations throughout Upper Austria. 
The Landesgalerie Linz is getting back its original name Francisco Carolineum and is being transformed into a museum of photography and media art.
Weidinger expects the new company structure and the merging with the OÖ Kulturquartier to provide much greater flexibility in terms of content, which will make it possible to quickly and interdisciplinarily react to current challenges across several houses.
In Weidinger's perspective, the current Corona crisis is even an opportunity, at least from this point of view. It offers the chance to explore these new possibilities for action.
"It was my plan anyway to expand online story-telling significantly," says Weidinger. "Now we bring it forward and start more intensively right away."
Several times a week, 20-minute "OÖ-STORIES" are streamed live on Facebook from one of the 12 locations of the Oberösterreichisches
Landesmuseum. Weidinger wants to offer in- depth content on the work of the museums, which is no longer covered in traditional media. At the same time, his aim is to make the contents and work of the individual houses of the Oberösterreichisches Landesmuseum accessible to all Upper Austrians, no matter where they live in the country. "Our mission as a state museum is to think of Upper Austria as a unit," says Weidinger.
Oberösterreichische Landesmuseen
Oberösterreichische Landeskultur GmbH