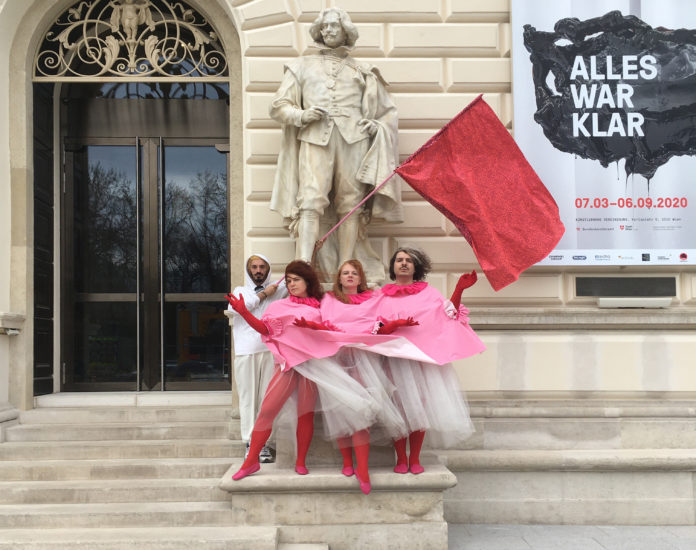 Opening on 27.05.2020
The exhibition "Alles war klar" opens the Künstlerhaus in a new form: since the general renovation, the association no longer occupies the entire building, but only the upper floor with the newly built factory, but all year round.
The opening exhibition introduces this new epoch and can be read as an allegory of the reopening and re-founding of the Künstlerhaus. Foreign and domestic artists confront this event in their own particular method.
The exhibition includes contributions by Anna Artaker, Karl Hofer, Martin Kippenberger, Cäcilia Brown, Florian Aschka, Adam Kraft, Wiener Perspektive, among others.


Alles war klar
Opening on 27.05.2020
Künstlerhaus
Karlsplatz 5
1010 Wien
www.k-haus.at