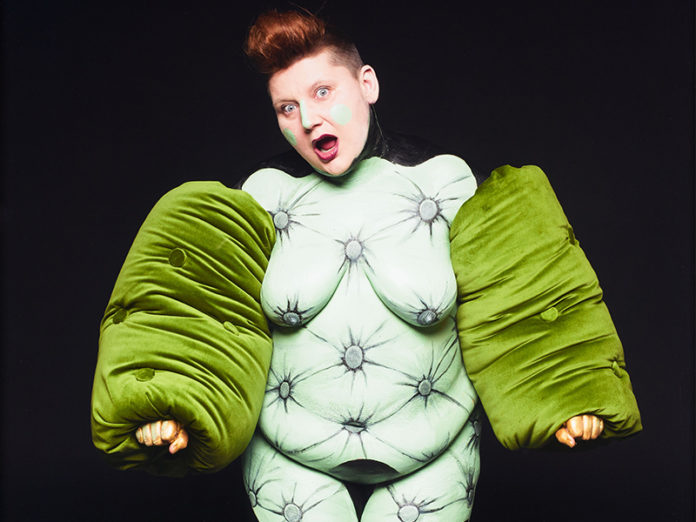 Reopening 02.06. – 09.08.2020, Linz.
In her contemporary works the artist Jakob Lena Knebl combines the language of fashion with art historical argumentation.
Jakob Lena Knebl represents a position within Austrian contemporary art that intertwines design and art history and makes their influence on the construction of identities visible.
With her performative and provocative theatrical stagings she intervenes in existing collections and carries out artistically and politically motivated re-evaluations.
Jakob Lena Knebl lives in Vienna and works as Senior Artist at the Academy of Fine Arts Vienna. Recently, she has increasingly realised projects in public space and participated in a number of international exhibitions, e.g. at the 2019 Lyon Biennale.
Jakob Lena Knebl
Reopening 02.06. – 09.08.2020
LENTOS Kunstmuseum
Ernst-Koref-Promenade 1
4020 Linz
www.lentos.at