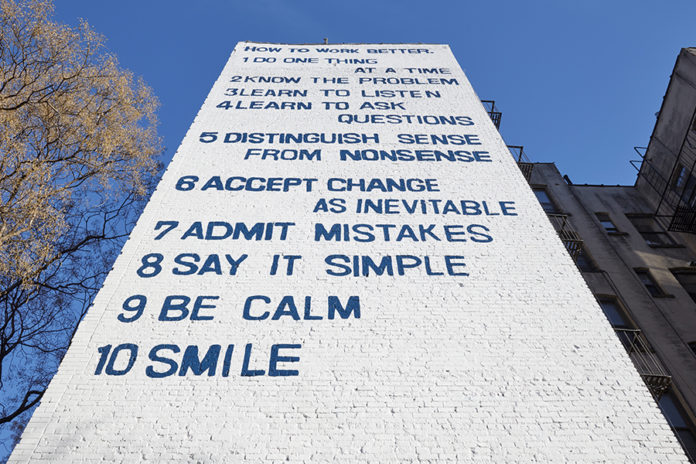 Opening from 12.09.2020; Bregenz.
With humour and irony: the renowned artist Peter Fischli tears ordinary situations out of everyday life and places them in new contexts at Kunsthaus Bregenz.
Always critical, always topical: Peter Fischli is one of the most famous artists of the present day. Together with David Weiss, who died in 2012, the Swiss artist duo Fischli/Weiss have been drawing attention to themselves since the 1980s: In their works they put domestic objects or everyday experiences into an artistic context with humour and irony. Their interdisciplinary works make use of a wide range of media and materials, from film and photography to unfired clay and polyurethane.
In Bregenz, Peter Fischli will show new works, some of which have been specially developed for the Kunsthaus Bregenz. Among other things, a video will be shown, which deals with the work of leisure time. In addition, reliefs made of foam, cardboard replicas of objects from the packaging industry and large-format photographs of micro-vandalism in public spaces will be on display.
Fischli/Weiss were already represented with their works at the 1995 Venice Biennale and participated again in the Venice Architecture Biennale in 2012 and the Venice Art Biennale in 2013. Fischli/Weiss also took part in documenta 8 (1987) and 10 (1997). They gained international recognition for the first time with their film "Der Lauf der Dinge" (The Course of Things), which was shown at documenta 8. The works of the duo are among the masterpieces of the 20th century.
Peter Fischli lives and works in Zurich. His most recent projects have been shown at the Museum of Modern Art in New York and numerous other American cities.
Peter Fischli
Opening 12.09.2020
Kunsthaus Bregenz
Karl-Tizian-Platz
Postfach 45
6900 Bregenz
www.kunsthaus-bregenz.at