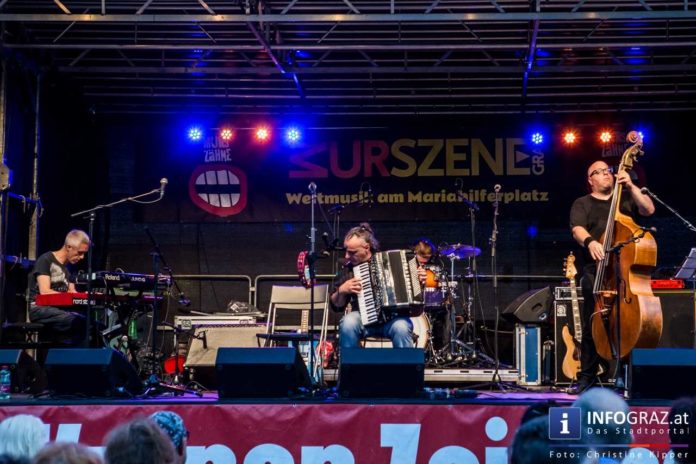 23.07. – 18.08.2020.


Also in 2020 a popular fixed point of the Graz Summer of Culture will take place again: the murSZENE from 23.07. – 18.08.2020.
Jazz & funk, Africa and klezmer meet here – the Murszene Festival reflects the interaction of cultures and generations with a colourful range of music. The exact program will follow in the next weeks.



murSZENE 2020
23.07. – 18.08.2020
Mariahilfer Platz
8020 Graz
www.murszene-graz.at