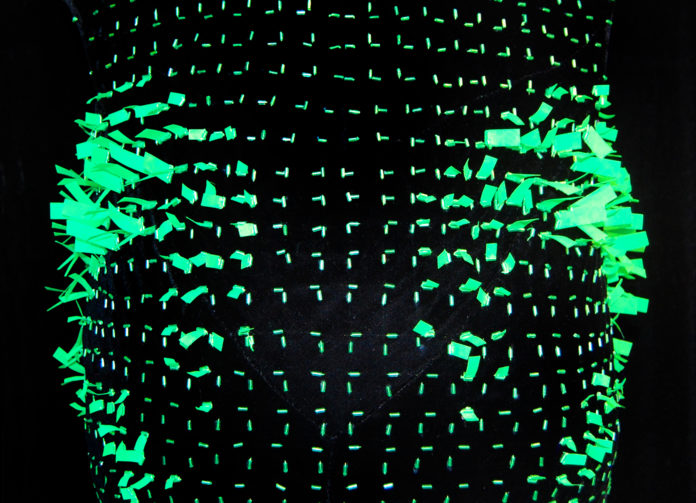 15.07.2020.


Among the young designers who present their independent creations on the fringes of the Haute-Couture-Defilées is the Austrian fashion designer Flora Miranda. She is one of those up-and-coming talents who prove their relevance in the fashion system by not merely clinging to a traditional image, but by embarking on new paths according to the motto "change, renewal, the will to break new ground".
In her fashion creations, Flora Miranda deals with new technologies, digital change and (trans)gender issues. In her current creation entitled "Time To Tech Up" she focuses on feminist leadership and emphasizes the relevance of women in the tech world. She conjures up a future in which repressive, misogynous structures are overcome.
For her artistic position and her contribution to the further development of contemporary fashion, Flora Miranda won the Outstanding Artist Award for Experimental Fashion Design of the Federal Chancellery in 2016.
In 2020 Flora Miranda continues to attract attention with her innovative creations during the Paris Haute-Couture Weeks. The second Haute Couture Week, originally scheduled for July, is now taking place in digital format. Flora Miranda created a statement dress for this event, which she will present online in video format on July 15th. The contribution is financially supported by ÖKF Paris.



Flora Miranda – Time To Tech Up
15.07.2020
www.austrocult.fr/flora-miranda-6/