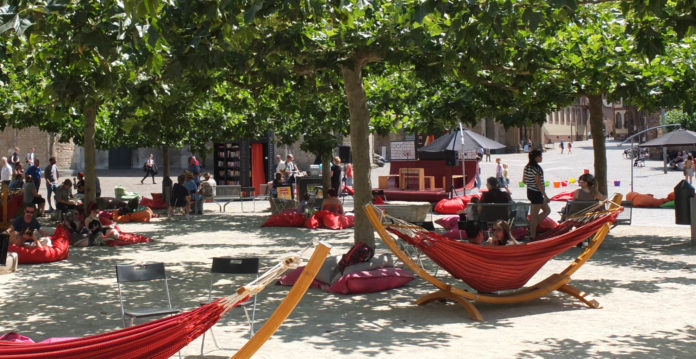 30.07. – 02.08.2020.


At the end of July StadtLesen takes place in Bregenz: from 30.07. to 02.08. the lake promenade is transformed into an open-air reading room.
Matching seating furniture and over 3,000 books invite visitors to relax and read. Originally planned as an extensive tour, Bregenz is now the first venue for this concept. In addition to a public reading – Raphaela Edelbauer reads from her novel "Das flüssige Land" – a writing competition is also planned. German texts on the topic "Overcoming Borders" can be submitted. Anyone can take part regardless of age, origin or language skills. The prize is a book voucher and even a course for authors.
Further tour cities are:
Salzburg from August 20 to 23, 2020
Vienna from 03 to 06 September 2020
Graz from 10 to 13 September 2020
Linz from 17 to 20 September 2020



StadtLesen 
30.07. – 02.08.2020
Seepromenade, Bregenz
www.stadtlesen.com