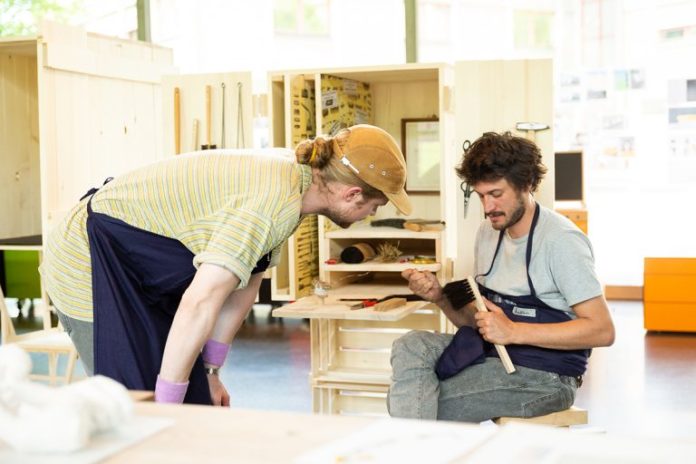 Reopening 08.12.2020 until 23.01.2021.
In October an exhibition entitled "Made in Crafts – Design Narratives" opens in the Werkraum in Bregenzerwald. The exhibition is the result of a series of activities carried out jointly by six organizations over the course of two years: the Museum of Arts and Crafts and OAZA in Croatia; the Museum of Architecture and Design in Slovenia; Nova Iskra and Mikser in Serbia; and Werkraum Bregenzerwald – all within an overarching initiative of the MADE-IN platform.
As Crafts Archive ("Handwerksarchiv"), the exhibition shows the work of 40 craftsmen and women from the Bregenzerwald, Croatia, Slovenia and Serbia in the form of photographic documentation and stories. The selection of the exhibited craftsmen and craftswomen was based on their excellent crafts knowledge as well as the degree to which their craft is endangered, the representative character of their work for the respective region and for their geographical location.
Made in Crafts
02.10.2020 – 23.01.2021
Werkraum Bregenzerwald
Hof 800
6866 Andelsbuch