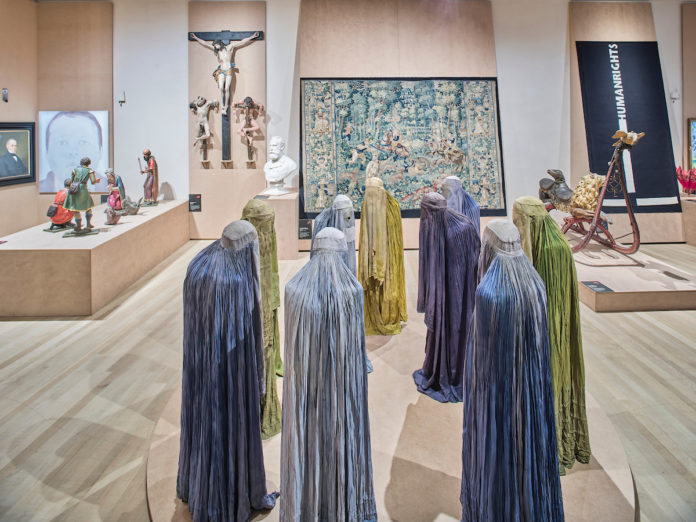 >> temporarily closed from 03.11 << 03.10.2020 – Februar 2021.
Starting in October, an exhibition entitled "Sehen wer wir sind" (Seeing who we are) will be on display at the vorarlberg museum. "Sehen wer wir sind" is explicitly not a compilation of highlights, but aims to show "who we are" in fragments. The preferences and interests of the nine curators, six art historians, one ethnologist, one historian and one archaeologist were decisive: Ute Pfanner, Kathrin Dünser, Ute Denkenberger, Cornelia Mathis-Rothmund, Angelika Wöß, Theresia Anwander, Peter Melichar, Gerhard Grabher and Andreas Rudigier.
The collection of the vorarlberg museum comprises about 160,000 objects, which are divided into 52 groups. From this number, the following were selected: the Lauterach silver treasure or a bone find that is 9,500 years old. The silver valley winged altar is on display as well as the installation by Mariella Scherling Elia "The Burkas, the Woman", to name but a few.
Sehen wer wir sind
03.10.2020 – Februar 2021
vorarlberg museum
Kornmarktplatz 1
6900 Bregenz
www.vorarlbergmuseum.at