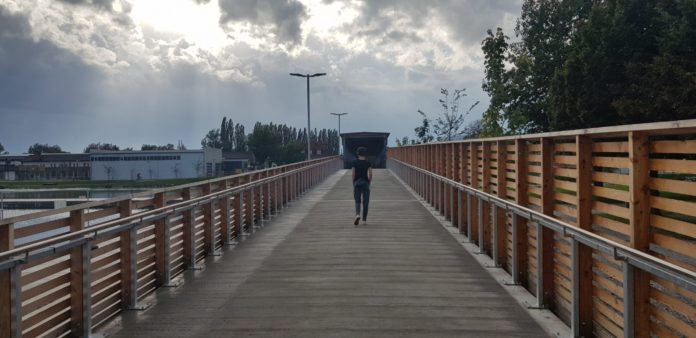 05.11.2020 – 31.08.2021. An audio walk around the Grünangersiedlung in Liebenau, Graz.
Since November you can explore the area around the Grünangersiedlung in Liebenau by audiowalk. All you need is a smartphone or an MP3 player and headphones. What can be seen if you listen carefully and what can be heard if you look closely? In this project by Flora Schausberger and Jan Zischka, the focus is on a reflective engagement with one's own life world. In the style of an essay with elements of inner monologue, narrative and documentary, the audio walk encourages listeners to reflect on various questions about the history, present and future of the neighbourhood.
Guided tours are available again from spring 2021.
Flussabwärts
Audiowalk araound the Grünangersiedlung
November 2020 – August 2021
www.audiowalk-liebenau.at
www.kulturjahr2020.at
Startingpoint: The Audiowalk starts at the terminal stop of the bus line 34E (Theyrergasse) on the pavement in front of the Andersengasse 49, 8041 Graz.