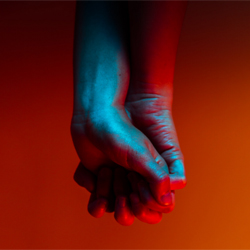 10.12.2020, 17:30 – 20:00Uhr via Zoom.
In three tandem panels and video performances by Elisabeth Tambwe, the current challenges facing artists and cultural practitioners from the so-called "global south" in Austria will be examined more closely – international practical examples will be highlighted. The event will be held in English.
This is an event of the UNESCO Commission in cooperation with VIDC Kulturen in Bewegung. Central issues of the discussion will be international mobility, accessibility for female artists from the global south and fair intercultural cooperation.

Panel 1:
Debating living and working conditions for "third-country" artists in AustriaDebating barriers in Austria
With Ramiro Wong (activist and artist) & Vasilena Gankovska (IG Bildende Kunst)
Panel 2:
Debating the pandemic impact on cultural work in the Global SouthDebating cultural sectors in the Global South
With Jumoke Sanwo (artist) & Melanie Zumbansen (Goethe Institut, project "Hilfsfonds Globaler Süden")
Panel 3:
Debating artist mobility and travel restrictionsDebating challenges for mobility
With Sabine Kock (Smart Mobility) & Rio Rutzinger (Impulstanz)



Anmeldung unter https://www.unesco.at/ueber-uns/anmeldung/resiliart-talk-current-challenges-of-international-cultural-exchange