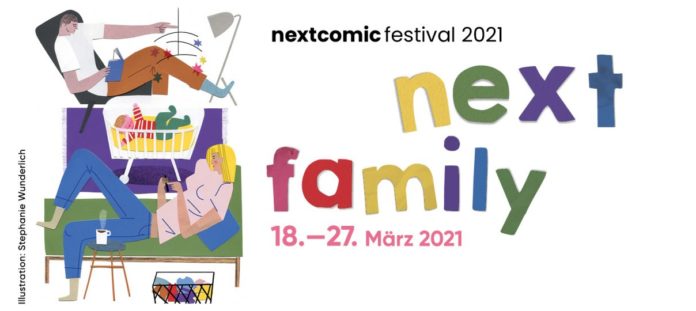 18. – 27.03.2021.
Comics and graphic literature will have an entire festival dedicated to them in March 2021 at the OÖ Kulturquartier, as well as at the selected partner institutions.

Nextcomic, Austria's unique comic festival, invites you on a journey of discovery through drawn worlds in 2021. Fans of graphic art can discover comics, graphic novels, children's comics and art comics, as well as related genres such as graffiti, illustration, cartoons and animated films.

Nextcomic takes place for the thirteenth time and presents comic art and graphic literature. Since the beginning, the festival has positioned itself at the intersection of satirical drawing, film, photography, literature and music. An expanded comic concept is used, whereby influences and cross connections become visible.
This year's motto is "Next Family". The concept of family, which is lived in many different ways, is at the center of the debate. Whether single parents, patchwork families or rainbow families – they are all an expression of new social unions. The family as a social group that lives together and provides security has never been as colorful as it is today. Nextcomic presents comics, cartoons, mangas and illustrations on the different conceptions and ideas of the "next family" 2021.
This year's festival will also take place online in large parts.
Nextcomic Festival
18. – 27.03.2021
OÖ Kulturquartier
OK Platz 1
4020 Linz
www.nextcomic.org