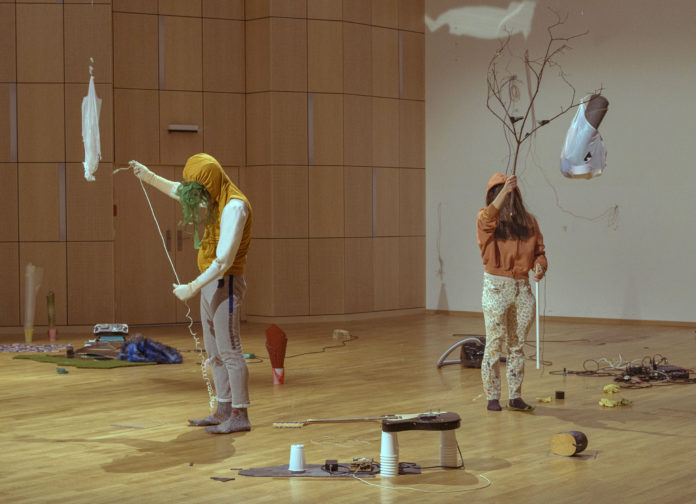 February 2021.
brut Wien invites you to "Sunday Screenings" on all Sundays in February: video premieres followed by artists talks by the artists Jan Machacek & Oliver Stotz, Oleg Soulimenko & Jasmin Hoffer, Claire Lefèvre and Frans Poelstra.
In his video premiere, Jan Machacek brings the 80s to life and asks what connects the fearfulness and paranoia of that time with our society today.

In their contribution, Oleg Soulimenko & Jasmin Hofer ask about the interconnections between the human body and things and the liveliness of matter.
Claire Lefèvre explores the concept of "radical softness" and celebrates tenderness.
Frans Poelstra shows how an aging man looks back on his life as a performer. How does it look? Does he still have something in store?
Sunday Screenings
07. / 14. / 21. / 28.02.2021
Jeweils um 18:00Uhr