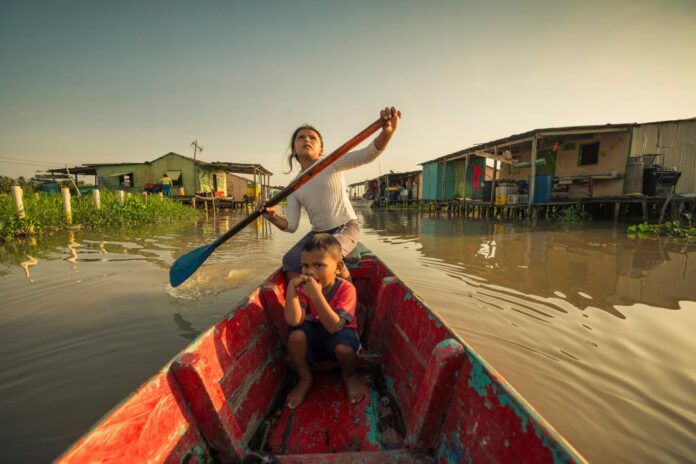 06. – 13.05.2021.
The Vienna documentary film festival Ethnocineca celebrates its 15th anniversary in a hybrid way.
Current international and Austrian documentary films with the focus on TURNING POINTS will be shown.
Hybrid means that in addition to the cinema experience at Vienna's Votiv Kino and Kino De France, a selection of the film programme will also be repeated online. The films will be accompanied by an extensive online supporting programme and the presentation of five awards.
Short, long, experimental and from all over the world: for eight days, ethnocineca shows cinema that is close to social reality and reveals the diversity of human living worlds.
In addition, the audience will have the opportunity to engage with the world of images in a variety of ways through an extensive supporting programme. Film talks, panel discussions, lectures and a master class illuminate documentary filmmaking from a variety of perspectives. The world in cinema – a condensed space for dealing with the issues of our time.
Of the 52 selected films from 46 countries, 26 are by female directors.
Thematic focus: TURNING POINTS
What are the moments that herald big changes? What happens when small decisions trigger big upheavals – politically, economically or in private life?
With this year's focus on TURNING POINTS, we especially invite films that are dedicated to cultural, ecological and socio-political turning points and about-turns and whose dynamics become the occasion for the examination of personal, interpersonal and social changes. We also want to shed light on how documentary filmmaking can help shape or initiate turning points. Our programme focus thus also stands for the hope of looking ahead and becoming an active part of great changes.
Ethnocineca 
06. – 13.05.2021
Opening: 06.05.2021; 20.00 Uhr, Votiv Kino
Award ceremony: 11. Mai 20.00, Online

Votiv Kino
Währinger Straße 12
1090 Wien
Kino De France
Schottenring 5
1010 Wien
Online – platform 

www.ethnocineca.at