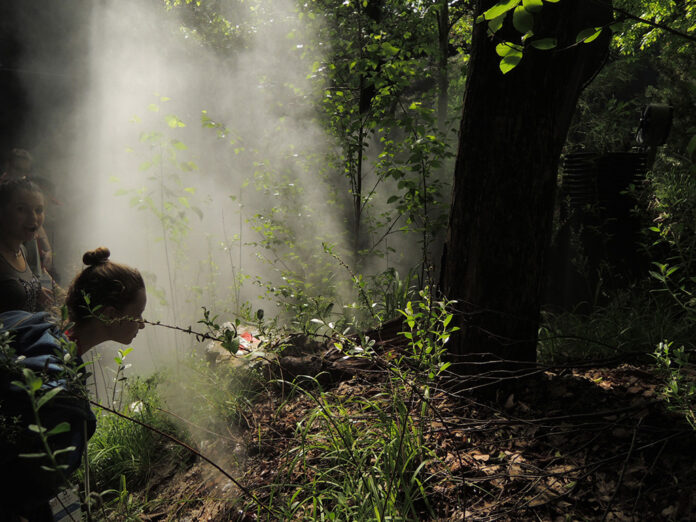 04.05. – 16.05.2021.
As part of the exhibition, the principles of climate culture are presented and made visible through drawn visions of a climate-positive life. The climate culture visions are based on previously tested prototypical climate and air installations that work on solutions to air pollution and overheating and are scaled from practices of individual people to the urban scale. The scales are interconnected, opening up a dense web of interdependencies and possibilities for shaping climate culture in our living spaces. A first vision is already being implemented this year as part of the Graz Year of Culture with the Climate Culture Pavilion, a prototype for cooling the city.
The Breathe Earth Collective sees itself as an interdisciplinary do- and think-tank on air and climate, working on the development and implementation of new, holistic solutions to complex challenges, such as the creation of urban ecosystems. The transdisciplinary team operates on the border of architecture, art and urbanism in non-hierarchical networks.



Breathe Earth Collective
04.05. – 16.05.2021
MAK
Stubenring 5
1010 Wien