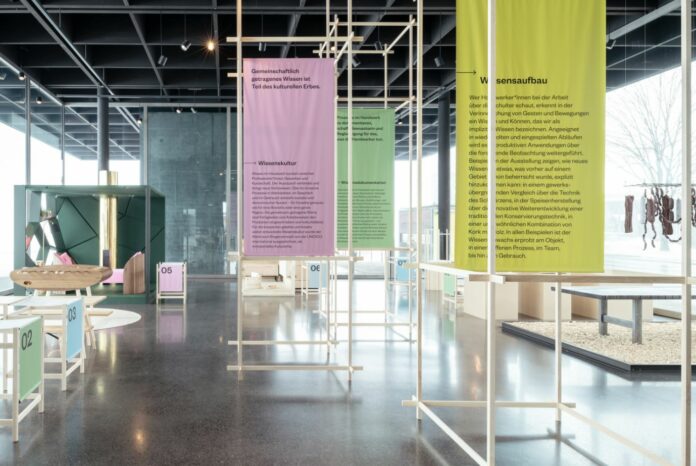 27.02. – 31.10.2021.
Knowledge and collaboration in crafts are at the center of the discussion in this exhibition. The idea goes back to a dialogue workshop, a format in which the Werkraum craftsmen and women meet and exchange ideas and develop suggestions for activities in the Werkraum.
In this way, the knowledge inscribed in the craft becomes the field of action and theme of an exhibition. Objects are shown and explained, as they were developed and realized together in newly found union formations. The disclosure of the processes of creation and production, embedded in social, cultural and ecological contexts, connects work and knowledge in one space.

Workroom show: From shop window to knowledge window
27.02. – 31.10.2021
Werkraum Bregenzerwald
Hof 800
6866 Andelsbuch