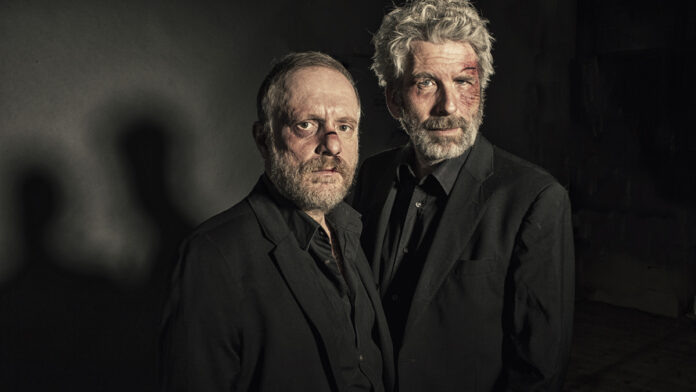 08.07. – 15.08.2021.


The Poolbar Festival goes into full swing: Keziah Jones, The Notwist, Stermann & Grissemann, Dorian Concept – to name just a few of the headliners who will literally be joining hands this summer.
The indie kings The Notwist present their new album semi-acoustic, an absolute highlight. Stermann & Grissemann return to the Poolbar stage after 20 years and show their stage program "Gags, Gags, Gags". The Austrian Music Export Award-winning indie rock duo Cari Cari not only knows the clubs from Europe to Australia or big festival stages like at Nova Rock, their music is also used in Hollywood. Always good for a great concert evening are also 5K HD. The quintet around singer Mira Lu Kovacs (Schmieds Puls) serves its grooves from jazz to breakbeats unplugged. The pool bar opening is contested by the Austro-American electropop singer/songwriter James Hersey with breezy beats. Keziah Jones travels to Feldkirch in a small line-up: Western and African influences flow into his percussively oriented, immensely rhythmic style of playing – his performance will be an absolute highlight for funk, rock and blues fans. A newcomer band that is making waves is Sharktank from Vienna. The trio's feel-good sound between indie pop and hip hop is playing on the radio all over Europe. And anyone who wants to know how things really stand at the moment around enduring topics such as Corona and the climate crisis should definitely not miss the performance of the Science Busters: The science cabaret of MC Martin Puntigam (cabaret artist, Univ.-Lect., Uni Graz) and molecular biologist Martin Moder, PhD informs at the highest comedy level. The Poolbar Festival applies a Corona Safety concept already tested last year and further improved.
On every Tuesday of the festival, the stage is once again transformed into an open-air cinema with headphones, starting at 9 pm. Audiences can expect a select program, ranging from the documentary about the blood-young climate activist Greta Thunberg, "I Am Greta" (July 13), to the multi-award-winning tragicomedy "Oh Boy" (July 20) and the love road movie "303" by Austrian director Hans Weingartner on August 10. There will also be the drama "MINARI" by Korean-American director Lee Isaac Chung (July 27) and, under the title "Screening InterMedia – InterMedia on Screen," short films and documentaries by graduates of the Bachelor's and Master's InterMedia programs at Vorarlberg UAS (August 3).
An integral part of the pool bar summer is the popular jazz breakfast on Sundays. The principle is as seductive as it is relaxed: Enjoy regional delicacies in organic quality in the park under the trees and listen to selected live bands from 11 am. Guapa Loca (Latin, jazz) will kick things off on July 11, and the Flip PhilippQuartet will groove on July 18. On July 25, Adama Dicko & Seno Blues present their interpretation of world music, while Schuani's Seven serve popular titles and arrangements from the classical jazz literature on August 1. A week later, Marder 4000 will bridge the gap from jazz to modern club music, and on the last day of the festival (August 15) Mojo Incorporation, in cooperation with ÖBB, will bring blues, soul and funk to Reichenfeld. Admission to the jazz brunch is always free.


08.07.:Poolbar-Opening: James Hersey + Support (Konzert)
09.07.: Sound@V mit Hearts Hearts, Junipa Gold,
            Brendan Adams,Why-Y, Nnella u.a. (Gala, Konzert) 
11.07.: Guapa Loca – Jazzfrühstück
13.07.: I Am Greta – Open Air Kino
14.07.: Stermann & Grissemann (Kabarett)
15.07.: Mighty Oaks + Support (Konzert)
17.07.: Keziah Jones + Support (Konzert)
18.07.: Flip Philipp Quartet – Jazzfrühstück 
20.07.: Oh Boy – Open Air Kino
25.07.: Adama Dicko & Seno Blues – Jazzfrühstück
27.07.: Minari – Open Air Kino
28.07.: Sharktank + Support (Konzert)
29.07.: Tagebuch Slam
30.07.: Patrice + Support (Konzert)
01.08.: Schuani's Seven – Jazzfrühstück
03.08.: Screening Inter Media – Inter Media on Screen – Open Air Kino
04.08.: V/Li-Schaufensternacht (Konzert)
06.08.: 5K HD unplugged + Cari Cari (Konzert)
08.08.: Marder 4000 – Jazzfrühstück
10.08.: 303 – Open Air Kino
12.08.: Science Busters (Kabarett)
13.08.: The Notwist + Support (Konzert)
13.08.: Dorian Concept (Konzert)
15.08.: ÖBB Incorporation Blues – Jazzfrühstück


Poolbar Festival 2021
08.07. – 15.08.2021
Reichenfeldpark beim Alten Hallenbad, Feldkirch
www.poolbar.at