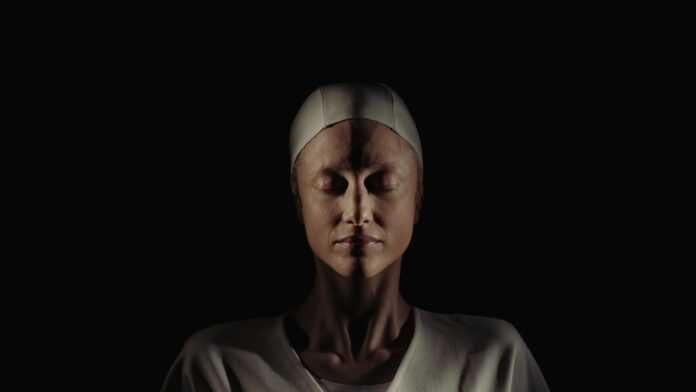 17.06. – 20.06.2021.


From sci-fi thrillers to splatter movies, the festival of fantastic film does not leave its visitors cold. For example, when an elite agent implants herself in the consciousness of other bodies in order to carry out contract killings, as in the film Posessor by Brandon Cronenberg.
Hearty scenes with blood spurting, subtle horror and social criticism: 11 wild, crazy and suspenseful highlights of international fantastic film are on the program – after all, not only the stomach should turn. Among others, Brandon Cronenberg's sci-fi thriller POSSESSOR, Tyler Russell's equally gruesome and funny body horror flick CYST, Justin Simien's wild horror satire BAD HAIR and Bill Benz' thriller mockumentary THE NOWHERE INN (hosted by FM4) will be shown.
With MANDIBULES by chief absurdist Quentin Dupieux and KANDISHA by Julien Maury and Alexandre Bustillo, SLASH audiences can look forward to two French productions that couldn't be more different: While Dupieux unleashes a giant fly ("Dominique"!) on us in his whimsical comedy, the directing duo Maury and Bustillo unleash a bloodthirsty vengeance demon. Goosebumps and heart palpitations are promised by the visually stunning horror thriller SON by Irish director Ivan Kavanagh and Frida Kempff's Swedish paranoia thriller KNOCKING. A cooperation with the Crossing Europe Festival Linz is again a fixed component of the festival program.


Slash ½ Mini-Filmfestival
17.06. – 20.06.2021
Filmcasino
Margaretenstraße 78
1050 Wien