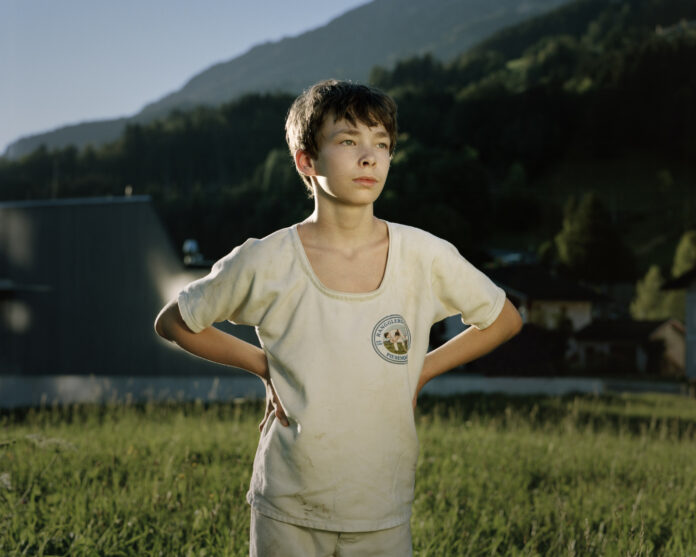 26.06. – 07.08.2021.
What does it look like when two historical image convolutions become the inspiration for the work of contemporary photographic artists? Has so much changed in the photographic image from yesterday to today?
The Salzburg Open-Air Museum in Großgmain has about 12,000 photos of historical, rural culture, ways of life and work as well as buildings from two collections in its archive. On the occasion of the 40th anniversary of the Fotohof Gallery, the contemporary photo artists of the Fotohof have examined these collections and have been inspired to create current works in this field. This collective exhibition presents a comprehensive view of Salzburg and the contemporary artistic positioning of the medium of photography. Elisabeth Wörndl dedicates herself to scenic aspects in the Hohe Tauern mountains, while rural life on farms not far from the urban area is documented by Mitzi Gugg, Stefanie Pirker and Motahar Amiri. How have Salzburg's communities developed in terms of urban development? Andrew Phelps, Sebastian Albert and Nadine Weixler investigate this in a photo-documentary manner. Kurt Kaindl and Hermann Seidl portray industrial companies and their employees. Peter Schreiner stays with the historical bid material, dedicates himself to their image politics and creates partly creepy by editing archive material. Anna Aicher dedicates her series to young people and how they live today.
SalzburgBilder: Photo Archives of the Salzburg Open Air Museum as a Source of Contemporary Photographic Art
25.06. – 07.08.2021
Fotohof
Inge-Morath-Platz 1-3
5020 Salzburg
www.fotohof.at

Stadtgalerie Lehen
Inge-Morath-Platz 31
5020 Salzburg
https://www.stadt-salzburg.at/orte/staedtische-galerien/stadtgalerie-lehen/