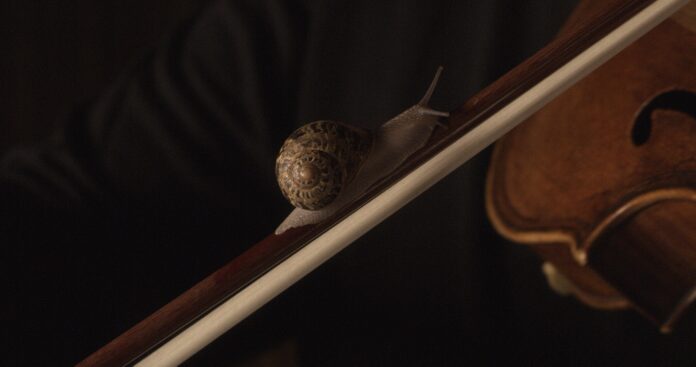 17.07. – 10.10.2021.
Immerse yourself in a pictorial-acoustic spatial experience! A record player, an old printing roller hanging freely in space, a film about the slow path of a snail over a violin bow. This is what Anri Sala's new works look like, which can be seen in the summer exhibition at Kunsthaus Bregenz.
In the dense network of relationships between sound, image and architecture, Anri Sala explores musical phenomena using film as her preferred medium, but also sculptural installations. Time seems to pause as the snail makes its way across the violin bow. This cinematic momentum promises eternity.
It fits in well with the Bregenz Festival summer. The Kunsthaus Bregenz with its unique architecture proves to be a perfect sounding board.
In addition, the Kunthaus Bregenz is staging the world premiere of Alexander Moosbrugger's opera "Wind" and hosting festival concerts.
Anri Sala
17.07. – 10.10.2021
Kunsthaus Bregenz
Karl-Tizian-Platz
Postfach 45
6901 Bregenz
www.kunsthaus-bregenz.at