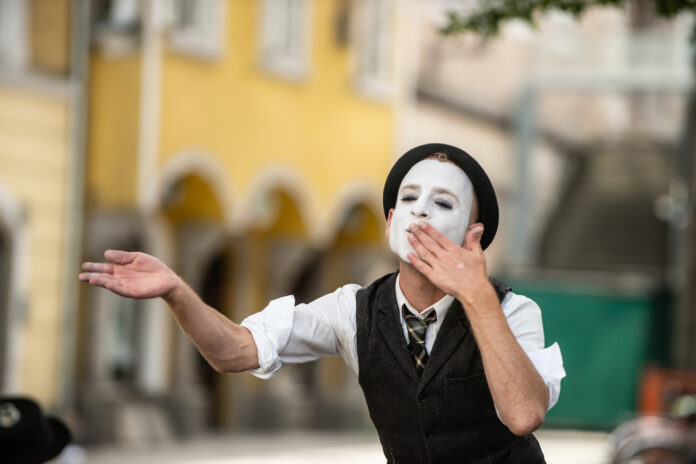 15. – 31.07.2021.
The summer attracts to the street! Especially the international street art! The Pflasterspektakel takes place this year – as always and yet new and different!
Over three weekends, around 100 ensembles, companies and soloists will perform in Linz's urban space. About half of them are taking part for the first time. This year, however, the acts aren't scattered higgledy-piggledy, but in 10 selected squares and courtyards that make staging possible in times like these, when everyone is concerned about space and spacing. The selected locations include the two courtyards of the Linz University of the Arts, the Music Pavilion in Donaupark or the AEC Maindeck.
Among the acts are genres such as fire art, music, high-wire acrobatics and clowning, which can be found not only in Linz's squares but also on the homepage.
The performances always begin on the hour. All performers appear several times a day. For some performances, there are free seat tickets, such as for the fire shows on the AEC main deck. These are available on the day of the performance. All information can be found on the Pflasterspektakel homepage.
And at the end there is not only applause, but as it is usual in the street art, hat money as recognition for the presented!
Pflasterspektakel 2021
15.-17.07./22.-24.07. & 29.-31.07.2021
various locations
www.pflasterspektakel.at